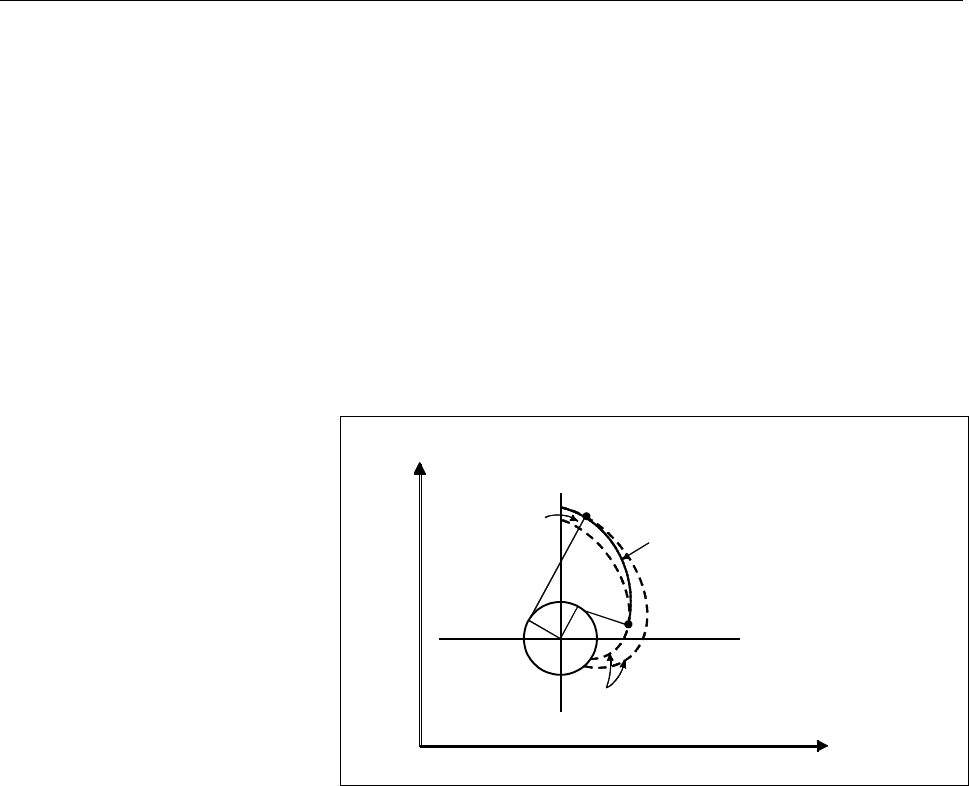 B-63324EN/03
PROGRAMMING

4.INTERPOLATION FUNCIONS
- 93 -
- Modes that allow involute interpolation specification
Involute interpolation can be specified in the following G code modes:
G41:Cutter compensation left
G42:Cutter compensation right
G51:Scaling
G51.1:Programmable mirror image
G68:Coordinate rotation
- End point error
As shown below the end point may not be located on an involute curve
that passes through the start point.
When an involute curve that passes through the start point deviates
from the involute curve that passes through the end point by more than
the value set in parameter No. 2510, P/S alarm No. 0937 is issued.
When there is an end point error, the feedrate is not guaranteed.
Path after correction
Correct involute curve
X
Pe
Ps
Deviation
End point
Start
point
Y
Fig.4.12 (c) End Point Error in Counterclockwise Involute Interpolation
(G03.2)
Limitation
- Number of involute curve turns
Both the start point and end point must be within 100 turns from the
point where the involute curve starts. An involute curve can be
specified to make one or more turns in a single block.
- Unspecifiable functions
In involute interpolation mode, chamfer corner R (with an arbitrary
angle).
- Modes that do not allow involute interpolation specification
Involute interpolation cannot be used in the following modes:
G07.1 (G107): Cylindrical interpolation