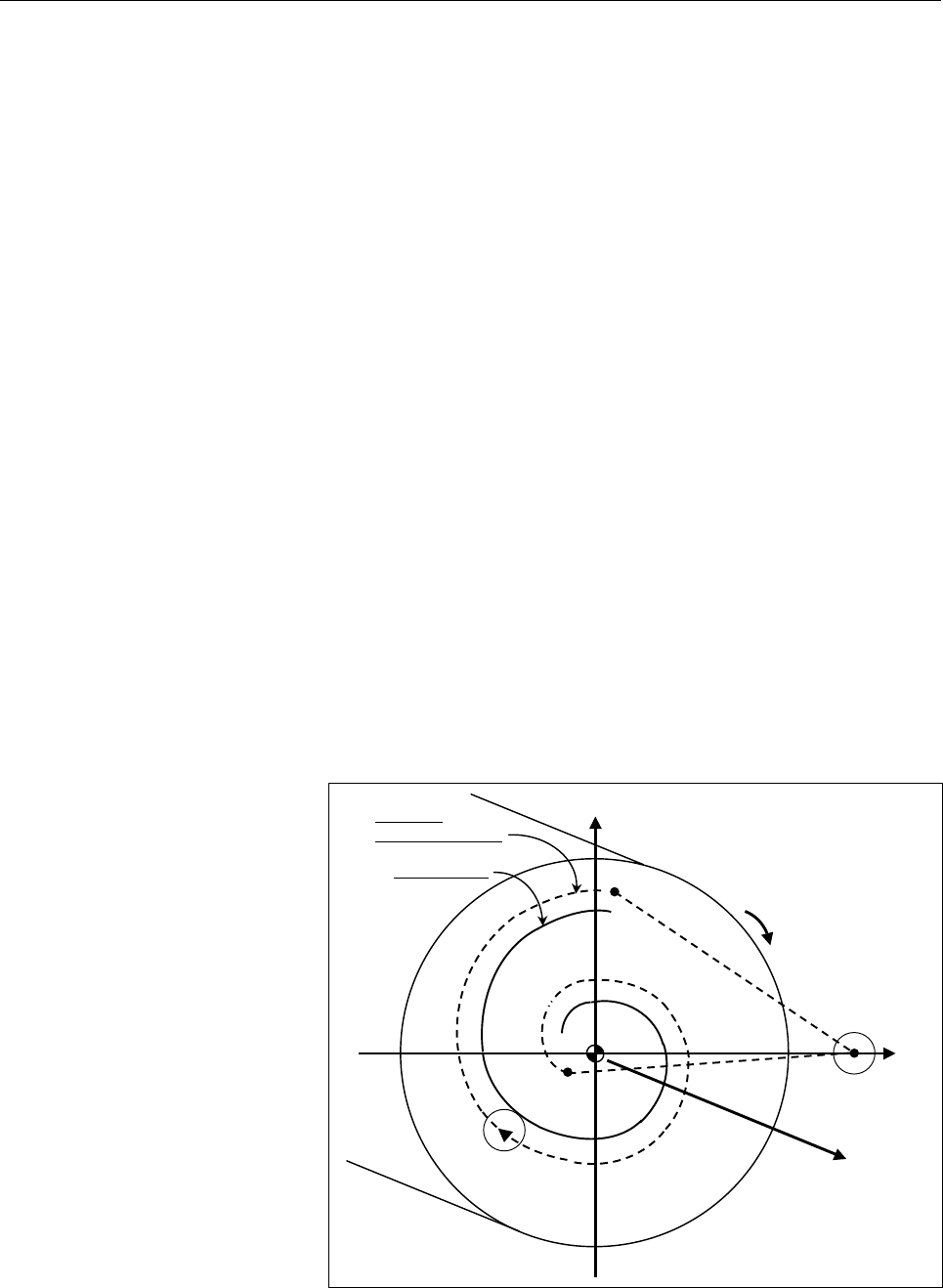 B-63324EN/03
PROGRAMMING

4.INTERPOLATION FUNCIONS
- 95 -
-
When the linear axis is the Z-axis or an axis parallel to the Z-axis,
the Zp-Xp plane is assumed, and the center is specified using K
and I.
- Specifying end coordinates
In polar coordinate interpolation mode, each position is represented by
a distance from the center and an angle. The end coordinates are
specified using Cartesian coordinates on the polar coordinate
interpolation plane.
- Setting axes
The first axis (linear axis) and second axis (rotation axis) of the plane
are set in parameter Nos. 1032 and 1033.
Limitation
- G codes that cannot be specified
In involute interpolation for a polar coordinate interpolation plane,
only those G codes that can be used in both involute interpolation and
polar coordinate interpolation can be used. The following G codes
cannot be specified:
G17
: Xp-Yp plane selection
G18
: Zp-Xp plane selection
G19
: Yp-Zp plane selection
G10
: Programmable data input
- Modes that must be canceled
Before this function can be specified, the following modes must be
canceled:
G51.1
: Programmable mirror image
G68
: Coordinate system rotation
Example
Fig.4.12.1 (a) Involute interpolation during polar coordinate interpolation
C (hypothetical axis)
C-axis
Tool
X-axis
Z-axis
N200
N201
N202
N203
N204
N205
Path after
tool compensation
Program path