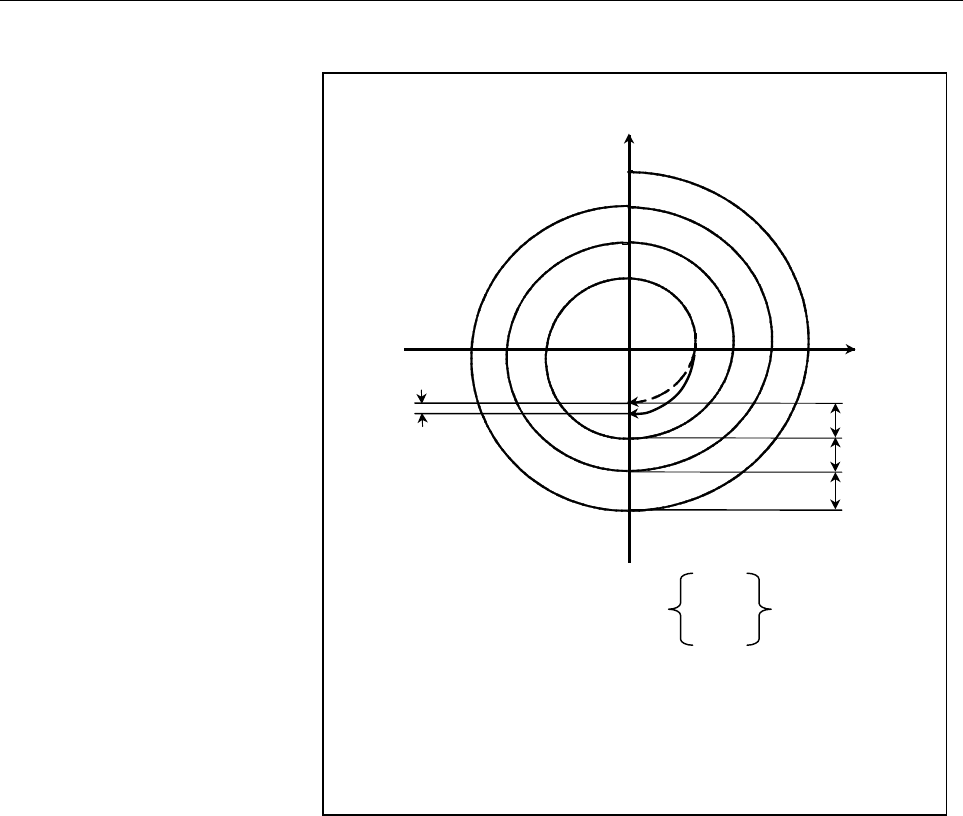 4.INTERPOLATION FUNCTIONS
PROGRAMMING

B-63324EN/03
- 110 -
Q-20.
G90 G02 X0 Y-33.5 I0 J-100. F300 ;
L4
When the specified end point is (0, -33.5), the calculated end point is (0, -30.0).
Specify a value greater than the difference (a : permissible error) in parameter 2511.
Also set the parameter in this way, for the difference in height in conical interpolation.
-33.5
-30.0
100.0
Y
X
20.0
20.0
20.0
¿
Fig.4.15 (a) Difference in end position