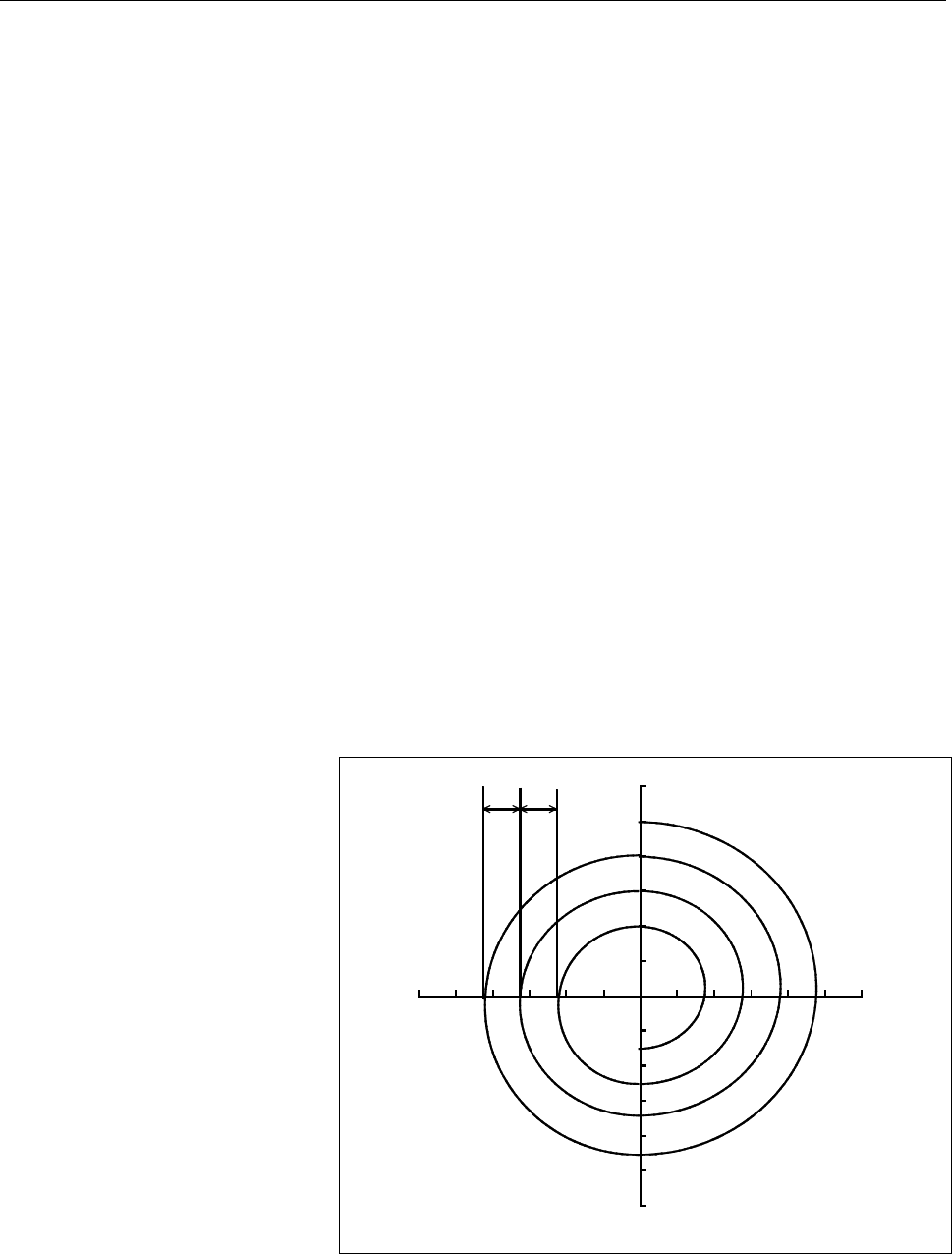 4.INTERPOLATION FUNCTIONS
PROGRAMMING

B-63324EN/03
- 112 -
- Feedrate clamping by acceleration
During spiral interpolation, the function for clamping the feedrate by
acceleration (parameter No. 1663) is enabled. The feedrate may
decrease as the tool approaches the center of the spiral.
- Dry run
When the dry run signal is inverted from 0 to 1 or from 1 to 0 during
movement along an axis, the movement is accelerated or decelerated to
the desired speed without first reducing the speed to zero.
Limitation
- Radius
In spiral or conical interpolation, R for specifying an arc radius cannot
be specified.
- Feed functions
The functions of feed per rotation, inverse time feed, F command with
one digit, and automatic corner override cannot be used.
- Axis name expansion function
If the axis name extension function specifies I, J, K, or Q as an axis
name, the spiral or conical interpolation function cannot be used.
- Additional function
To use the conical interpolation function, the optional helical
interpolation is required in addition to this option.
Example
- Spiral interpolation
The path indicated above is programmed with absolute and incremental
values, as shown below:
Fig.4.15 (d) Spiral interpolation
-120 -100 -80 -60 -40 –20 20 40 60 80 100 120
-120
-80
-60
-40
-20
20
40
60
80
100
120
Y axis
X axis
-100