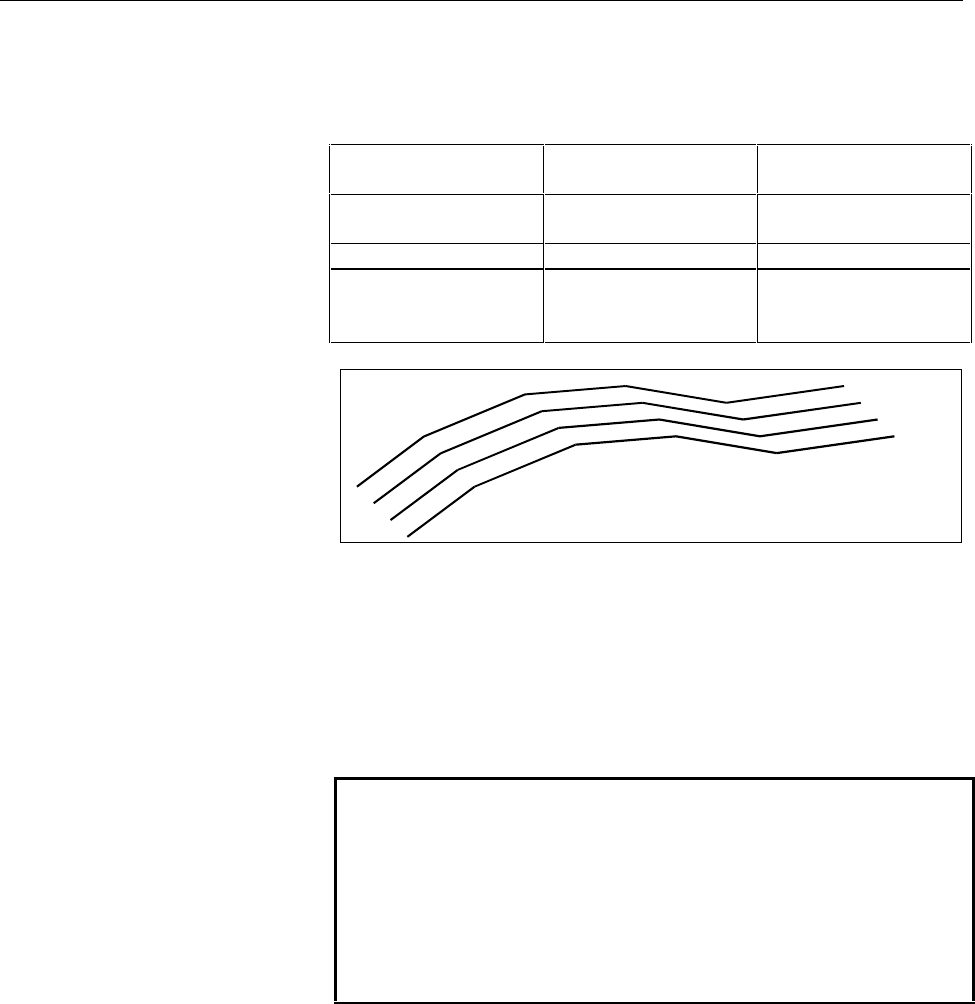 B-63324EN/03
PROGRAMMING

4.INTERPOLATION FUNCTIONS
- 115 -
which precisely follows a programmed path, the uneven surfaces will
be judged as being unsatisfactory when smooth surfaces are required.
Table 4.16 (a) Profiles and Radius of Curvature
curvature
Large radius of
curvature
Example of machined
parts
Parts used within an
automobile
Automobile body parts
Length of line segment
Short
Long
Resulting surface
produced using linear
interpolation
Smooth surface
Uneven surface may
result
Fig.4.16 (b) Example of Uneven Machined Surface
The CNC automatically determines, according to the program
commands, whether an accurate figure is required, such as at corners,
or whether a smooth figure is required where the radius of curvature is
large. If a block specifies a travel distance or direction which differs
greatly from that in the preceding block, smooth interpolation is not
performed for that block. Linear interpolation is performed exactly as
specified by the program command. Programming is thus very simple.
NOTE
When the CNC judgement of smooth interpolation
ON/OFF is not suitable, please change the
followings;
- The command point of the part program
- The parameters No.7672-7677.
- The part program so that smooth interpolation is
canceled temporary.