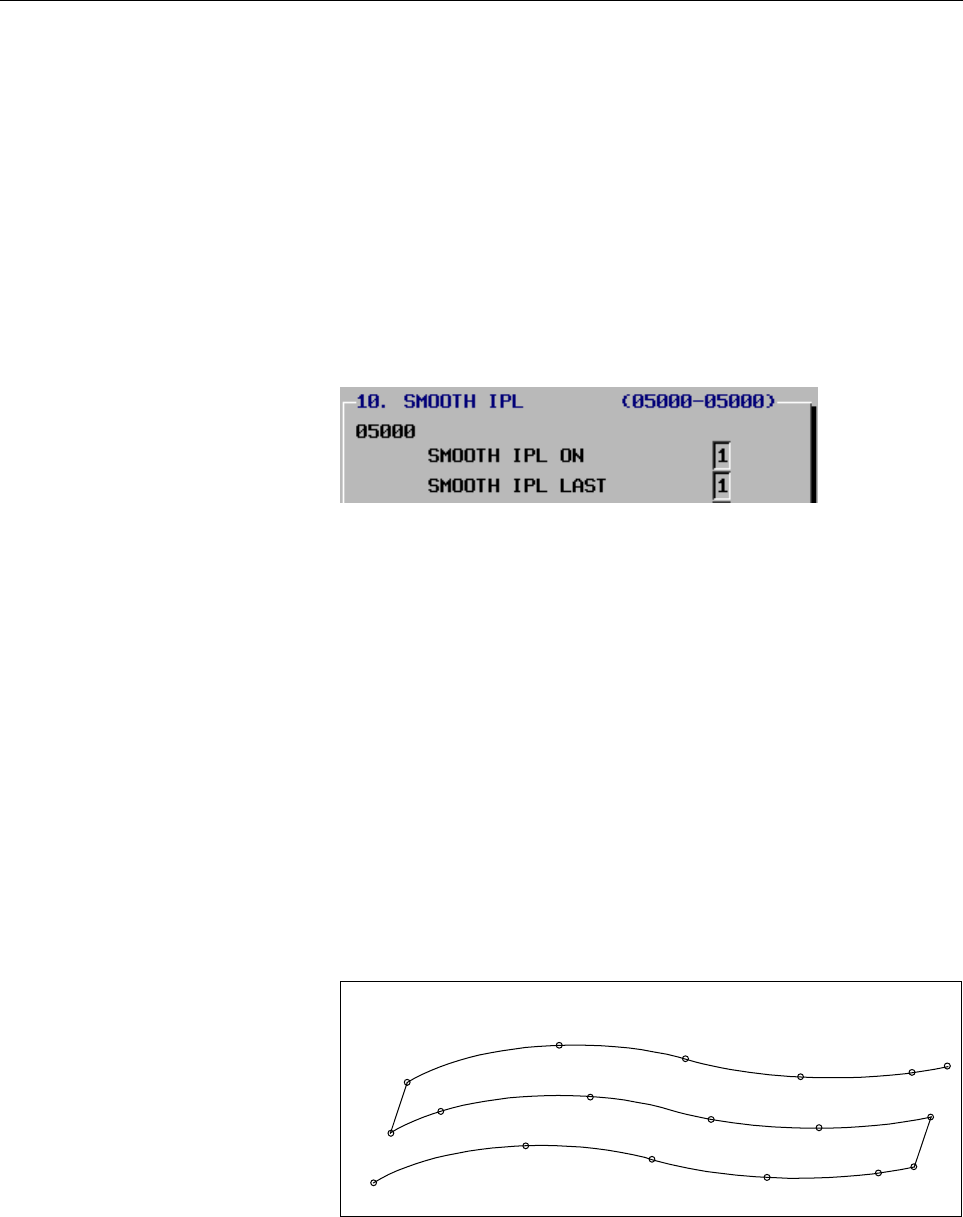 B-63324EN/03
PROGRAMMING

4.INTERPOLATION FUNCTIONS
- 117 -
- Commands which cancel smooth interpolation
When one of the following commands is specified, smooth
interpolation is canceled:
G31,G31.1,G31.2,G31.3: Skip function
G37
: Tool length measurement
(2)
M code that does not buffer.
- Checking whether smooth interpolation is specified
By referring to data (No. 5000) on the diagnosis screen, the user can
check whether smooth interpolation has been specified in the block
being executed.
If Smooth Interpolation On is set to 1, the block being executed is
performing smooth interpolation.
If Smooth Interpolation Last is set to 1, smooth interpolation will be
canceled at the end point of the block being executed.
Limitation
- Controlled axes
Only the X, Y, and Z-axes can be specified for smooth interpolation.
- Back-and-forth path machining
When back-and-forth path machining is performed for a path that
includes inflection points, the back and forth level difference may
increase.
In particular, if the positions of specified points differ greatly between
the back and forth paths, a large back and forth level difference is
produced.
Fig.4.16 (d) Example When a Large Back and Forth Level Difference is
Produced
In such a case, modify the program as follows:
1)
Perform machining with a unidirectional path.
2)
In portions near inflection points, specify closely spaced points.