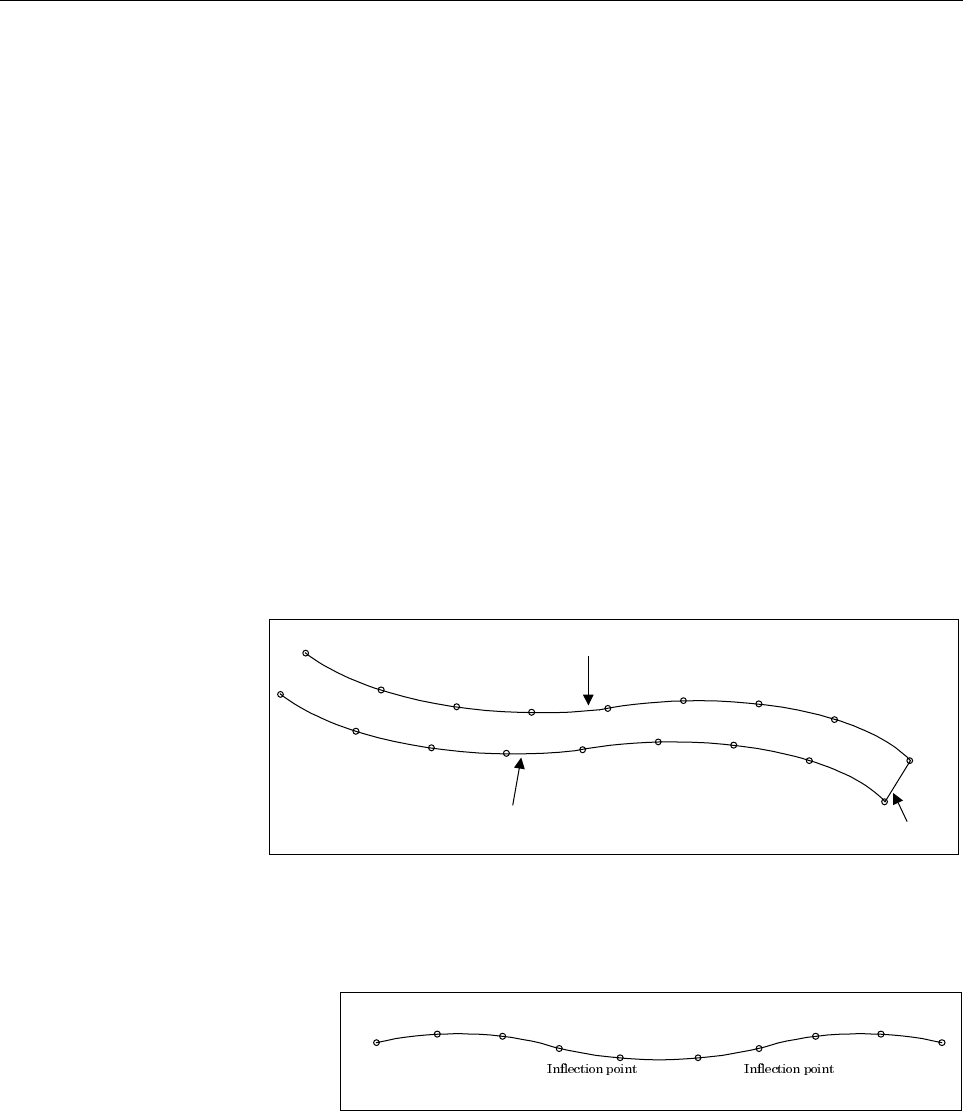 4.INTERPOLATION FUNCTIONS
PROGRAMMING

B-63324EN/03
- 118 -
Example
Sample program of smooth interpolation
G91
G5. 1 Q2 X0 Y0 Z0
N01 G01 X1000 Z-300 F500
N02 X1000 Z-200
N03 X1000 Z-50
N04 X1000 Z50
N05 X1000 Z50
N06 X1000 Z-25
N07 X1000 Z-175
N08 X1000 Z-350
N09 Y1000
N10 X-1000 Z350
N11 X-1000 Z175
N12 X-1000 Z25
N13 X-1000 Z-50
N14 X-1000 Z-50
N15 X-1000 Z50
N16 X-1000 Z200
N17 X-1000 Z300
G5.1 Q0
N1
N2
N5
N6
N7
N8
N17
N16
N14
N13
N11
N12
N15
N10
N9
Linear interpolation
Interpolated by smooth curve
Interpolated by smooth curve
Fig.4.16 (e) Sample program of smooth interpolation
- Machining of figures containing inflection points
If a figure containing inflection points is machined, the path may rise
greatly.
Fig.4.16 (f) Example of a figure containing inflection points
If this occurs, take the following actions:
1)
Specify the points near the inflection points in detail.
2)
Set a smaller value for the maximum tolerance parameter (No.
7676).
(This is possible for systems having parameter No.7676.)
3)
If the above actions do not solve the problem, turn smooth
interpolation off in the affected portions.