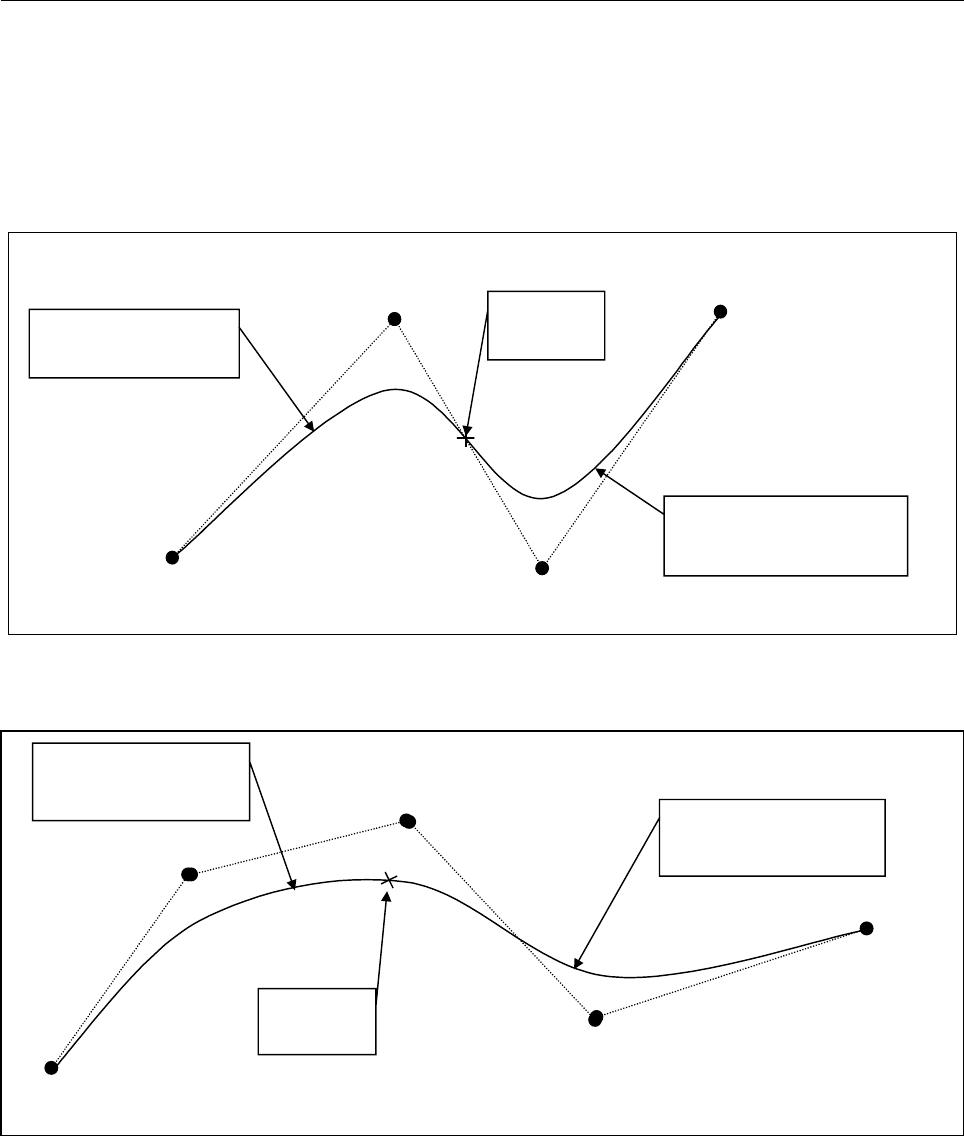 B-63324EN/03
PROGRAMMING

4.INTERPOLATION FUNCTIONS
- 123 -
generated by n successive control points, is referred to as a segment.
When single block operation is performed, a single block stop occurs at
each joint between the segments. Moreover, the valid speed command
range is one segment. (For information about the valid speed command
range, see the next item.)
 !"
First control point
Second control point
Third control point
Fourth control point
Segment generated by
first to third control points
Segment generated by the
second to fourth control points
Single block
stop point
Fig.4.17 (b) Segments of an NURBS Curved Line of Rank 3 (Degree 2)
! #"
First control point
Second control point
Third control point
Fourth control point
Segment generated by
first to fourth control points
Segment generated by
second to fifth control points
Fifth control point
Single block
stop point
Fig.4.17 (c) Segments of an NURBS Curved Line of Rank 4 (Degree 3)