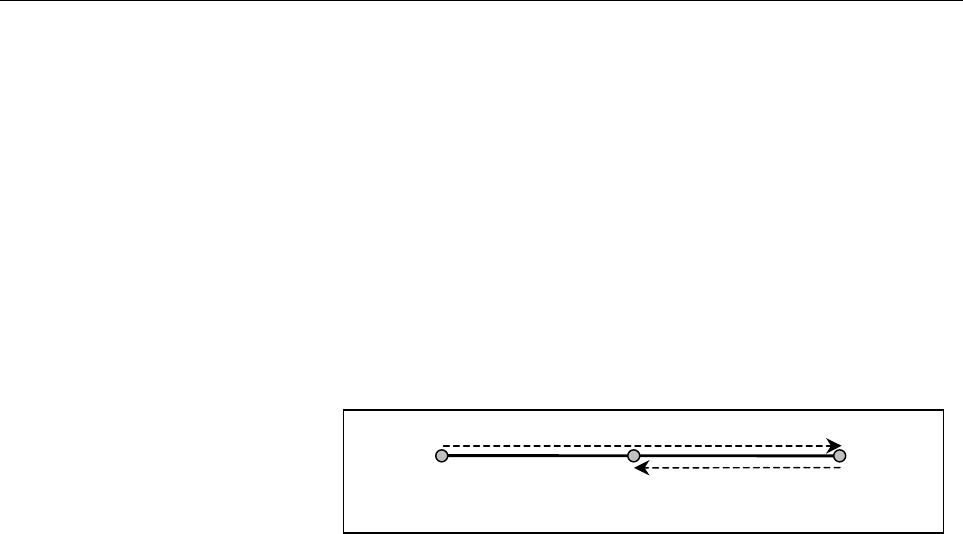 B-63324EN/03
PROGRAMMING

4.INTERPOLATION FUNCTIONS
- 143 -
- Interrupt-type custom macro
- Data setting (G10)
- Cases in which linear interpolation is performed
- If the start point, mid-point, and end-point are on the same line, linear
interpolation is performed.
- If the start point coincides with the mid-point, the mid-point
coincides with the end point, or the end point coincides with the start
point, linear interpolation is performed up to the end point.
- If the start point, mid-point, and end-point are on the same line and
the end point lies between the start point and the mid-point, the tool
first moves with linear interpolation from the start point to the mid-
point, then returns from the mid-point to the end point with linear
interpolation. Thus, the tool always passes through the specified point.
- Whole circles
A whole circle (360 arc) cannot be specified. (This corresponds to the
case in which linear interpolation is performed, as described earlier.)
- Compensation functions
Before using this function, cancel the compensation functions of group
07, such as cutter radius compensation.
- Manual absolute
While this function is in use, manual intervention is not possible with
the manual absolute switch set to the ON position. If intervention is
performed, alarm PS0713 is issued when operation restarts.
- Background graphic
This function cannot be used with background graphic drawing.
- Optional-angle chamfering/corner rounding functions
This function cannot be used together with optional-angle
chamfering/corner rounding.
Start point
Mid-point