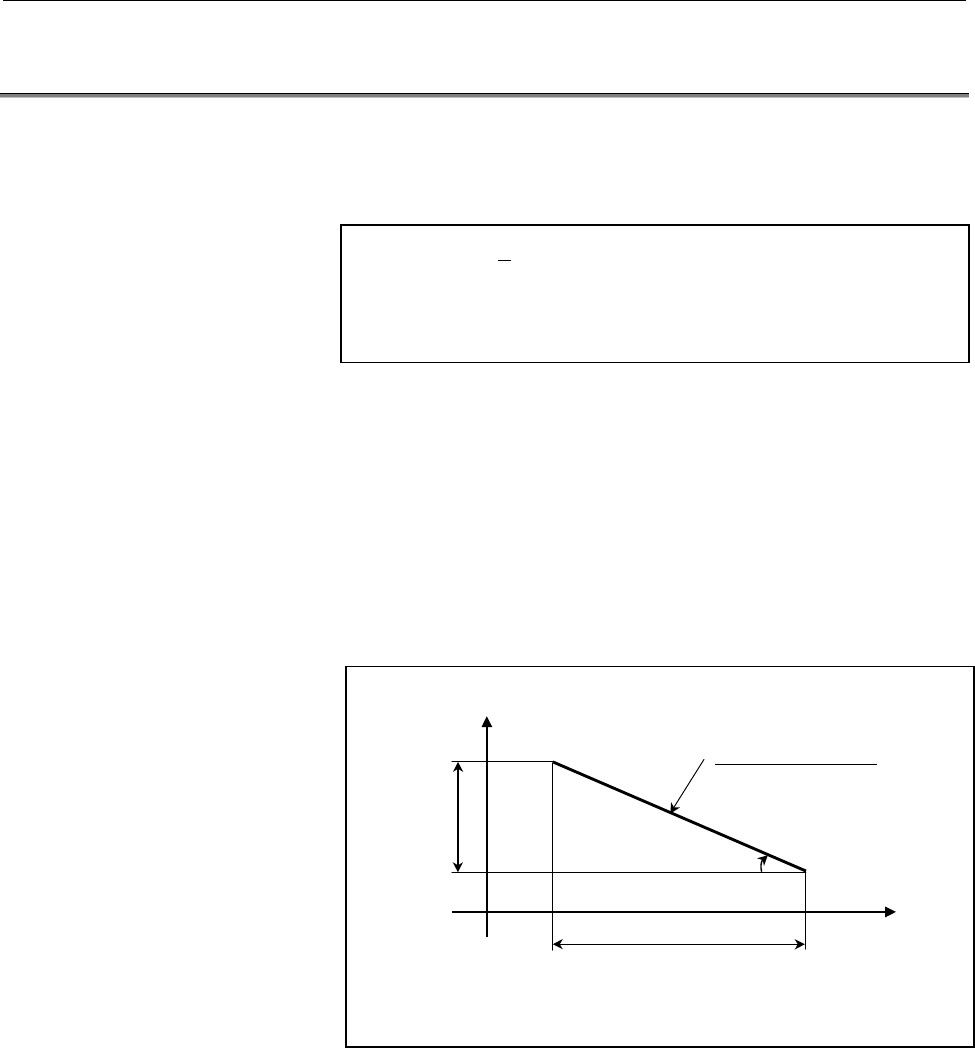 4.INTERPOLATION FUNCTIONS
PROGRAMMING

B-63324EN/03
- 144 -
The G33 command produces a straight or tapered thread having a
constant lead.
Format
Explanation
In general, thread cutting is repeated along the same tool path in rough
cutting through finish cutting for a screw. Since thread cutting starts
when the position coder mounted on the spindle outputs a 1-turn signal,
threading is started at a fixed point and the tool path on the workpiece is
unchanged for repeated thread cutting. Note that the spindle speed
must remain constant from rough cutting through finish cutting. If not,
incorrect thread lead will occur.
When a tapered thread is produced, the lead must be specified with the
magnitude of a larger component. A lathe which holds and rotates a
workpiece can produce a tapered thread on the workpiece.
Fig.4.19 (a) Lead Position
G33 IP_ F_ Q_ ;
F_ : Larger component of lead
Q_ : Angle by which the threading start angle is shifted (0 to
360deg.)
X
Z
LX
LZ
Lead of tapered thread
When angle
¿is less than or equal to 45

°

, specify LZ.
is greater than or equal to 45
¿