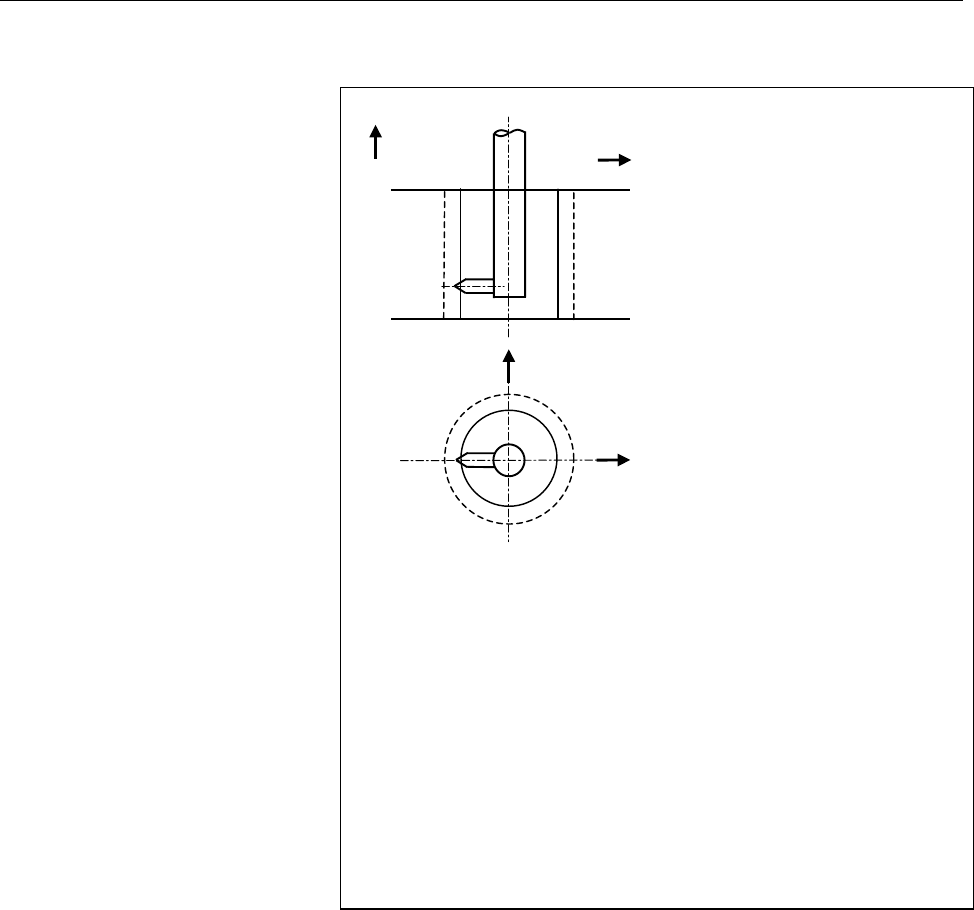 4.INTERPOLATION FUNCTIONS
PROGRAMMING

B-63324EN/03
- 146 -
Example
Fig.4.19 (b) Threading
N20,N21
The center of the tool is aligned with the center of a prepared hole. The
spindle rotates in the forward direction.
N22
The first step of threading is started. The lead is specified by address F.
N23
The M19 command stops the spindle at a specific position on the
circumference as shown in the figure above. (M19: Spindle stop at a
specific position)
N24
The tool is moved away along the X-axis.
N25
The tool is lifted to a position above the hole. The M00 command stops the
program. Meanwhile, the operator can adjust a tool for the second
threading operation.
N26
The center of the tool is aligned with the center of the prepared hole. The
spindle rotates in the forward direction.
N27
As the move command in the N26 block is short, this block specifies the
dwell command. The system waits until the spindle speed becomes
constant.
N28
The second threading operation is started.
X
Y
X
Z
Program
N20 G90 G00 X100.0Y…
S45 M3;
N21 Z200.0;
N22 G33 Z120.0 F5.0;
N23 M19;
N24 G00 X105.0;
N25 Z200.0 M0;
N26 X100.0 M3;
N27 G04 X2.0;
N28 G33 Z120.0 F5.0;
: