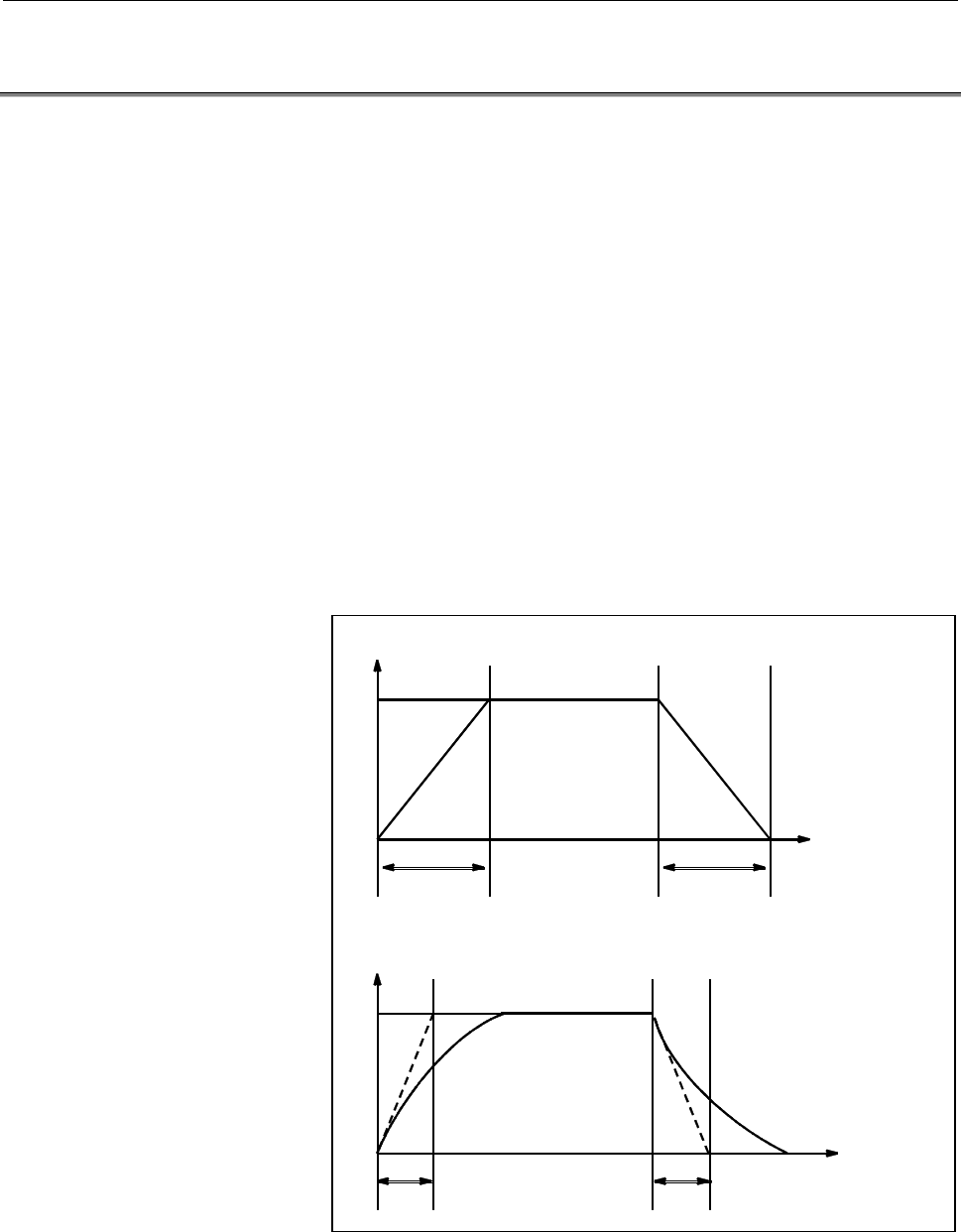 5
.
FEED FUNCTIONS
PROGRAMMING

B-63324EN/03
- 150 -
The feed functions control the feedrate of the tool. The following two
feed functions are available:
- Feed functions
When the positioning command (G00) is specified, the tool moves
at a rapid traverse feedrate set in the CNC (parameter No. 1420).
The tool moves at a programmed cutting feedrate.
- Override
Override can be applied to a rapid traverse rate or cutting feedrate using
the switch on the machine operator's panel.
- Automatic acceleration/deceleration
To prevent a mechanical shock, acceleration/deceleration is
automatically applied when the tool starts and ends its movement
Fig.5.1 (a) Automatic acceleration/deceleration (example)
T
R
: Acceleration/
deceleration time
constant for rapid
traverse rate
Rapid traverse rate
Time
F
R
: Rapid traverse rate
Feed rate
T
C
Time
T
R
T
R
T
C
F
C
: Feedrate
T
C
: Acceleration/
deceleration time
constant for a
cutting feedrate
F
C
0
0
F
J
F
R