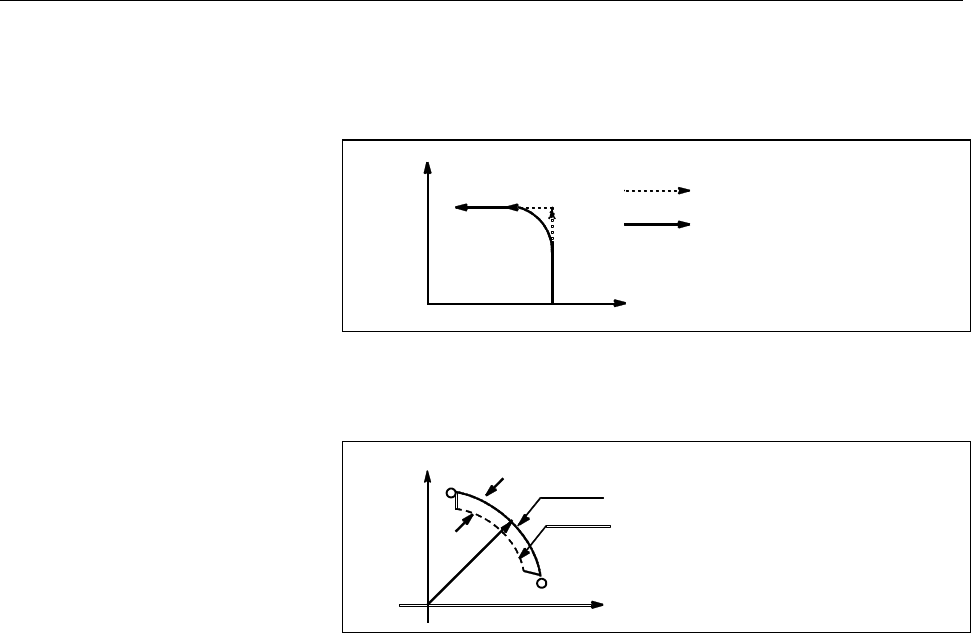 B-63324EN/03
PROGRAMMING 5

.

FEED FUNCTIONS
- 151 -
- Tool path in a cutting feed
If the direction of movement changes between specified blocks during
cutting feed, a rounded-corner path may result (Fig.5.1 (b)).
Fig.5.1 (b) Example of Tool Path between Two Blocks
In circular interpolation, a radial error occurs (Fig.5.1 (c)).
Fig.5.1 (c) Example of Radial Error in Circular Interpolation
The rounded-corner path shown in Fig.5.1 (b) and the error shown in
Fig.5.1 (c) depend on the feedrate. So, the feedrate needs to be
controlled for the tool to move as programmed.
Programmed path
Actual tool path
X
Y
0
Programmed path
Actual tool path
X
Y
0
r