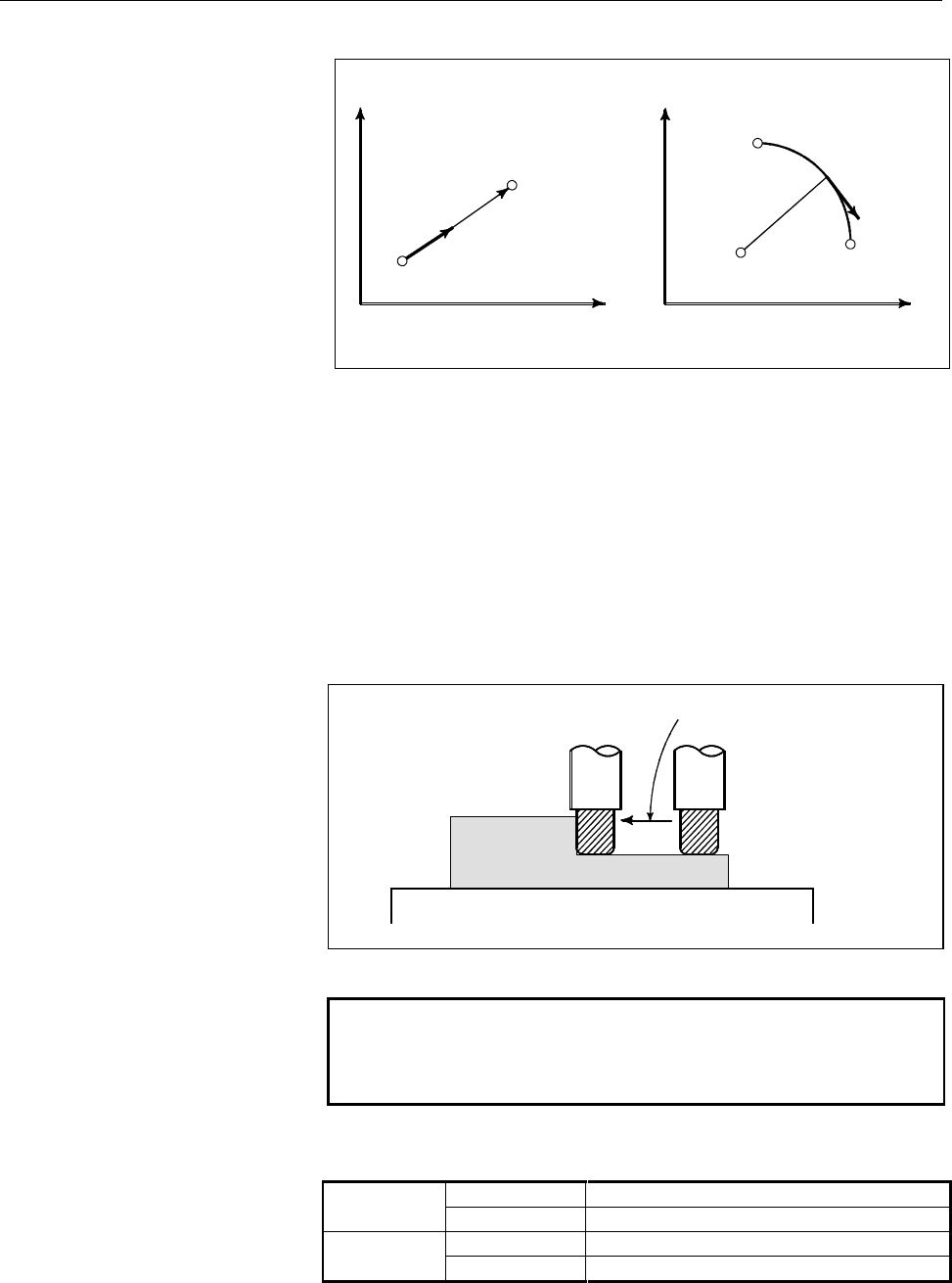 5
.
FEED FUNCTIONS
PROGRAMMING

B-63324EN/03
- 154 -
Fig.5.3 (a) Tangential feedrate (F)
- Feed per minute (G94)
After specifying G94 (in the feed per minute mode), the amount of feed
of the tool per minute is to be directly specified by setting a number
after F. G94 is a modal code. Once a G94 is specified, it is valid until
G95 (feed per revolution) is specified. At power-on, the feed per
minute mode is set.
An override can be applied to feed per minute with the switch on the
machine operator's panel. (See II-5.3.1)
For detailed information, see the appropriate manual of the machine
tool builder.
Fig.5.3 (b) Feed per minute
Unit of F value
(1) With no decimal point(*1)
Linear axis
1 mm/min(0.1 mm/min) *2
Metric input
Rotation axis
1 deg/min(0.1 deg /min) *2
Linear axis
0.01 inch/min
Inch input
Rotation axis
0.01 deg/min
(NOTE)
*1:If bit 0 (DPI) of parameter No. 2400 is set to 1,
calculator-type decimal point input is enabled.
CAUTION
No override can be used for some commands such
as for threading.
X
End point
Starting point
End point
Start point
X
F
Linear interpolation
Circular interpolation
F
Center
YY
Workpiece
Table
Tool
Feed amount per minute