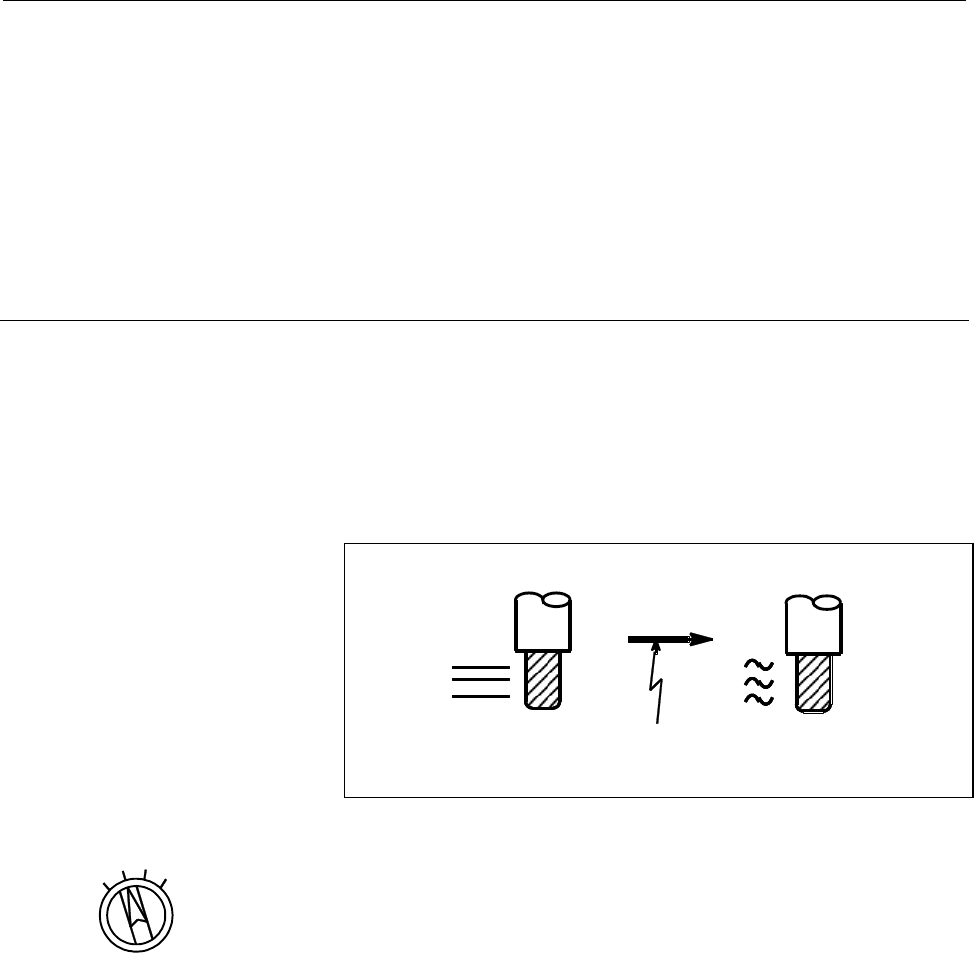 5
.
FEED FUNCTIONS
PROGRAMMING

B-63324EN/03
- 160 -
-Override during thread cutting or tapping
During threading or tapping, the override is ignored and the feedrate
remains as specified by program.
-Override Cancel
When an override cancel switch is provided on the machine operator's
panel, the feedrate override (together with the second feedrate
override) can be clamped to 100%.
5.4.2
Rapid Traverse Override
The rapid traverse rate can be overridden as follows:
F0 : Feedrate to be set for each axis (parameter No. 1421)
F1 : Percentage (parameter No. 1412)
or,0% to 100% (in steps of 1%) by setting bit 0 (ROV) of parameter No.
1402
Fig. 5.4.2 (a) Rapid traverse override
During rapid traverse, a rapid traverse override of 0% to 100% can be
applied. Select a desired feedrate with the override switch.
Refer to the appropriate manual provided by the machine tool builder
for rapid traverse override.
Explanation
The following types of rapid traverse are available. Rapid traverse
override can be applied for each of them.
1) Rapid traverse by G00
2) Rapid traverse during a canned cycle
3) Rapid traverse in G27, G28, G29, G30, G53
4) Manual rapid traverse
5) Rapid traverse of manual reference position
Rapid
traverse rate
Override 50%
5m/min
100
25
50
LOW
Rapid traverse override