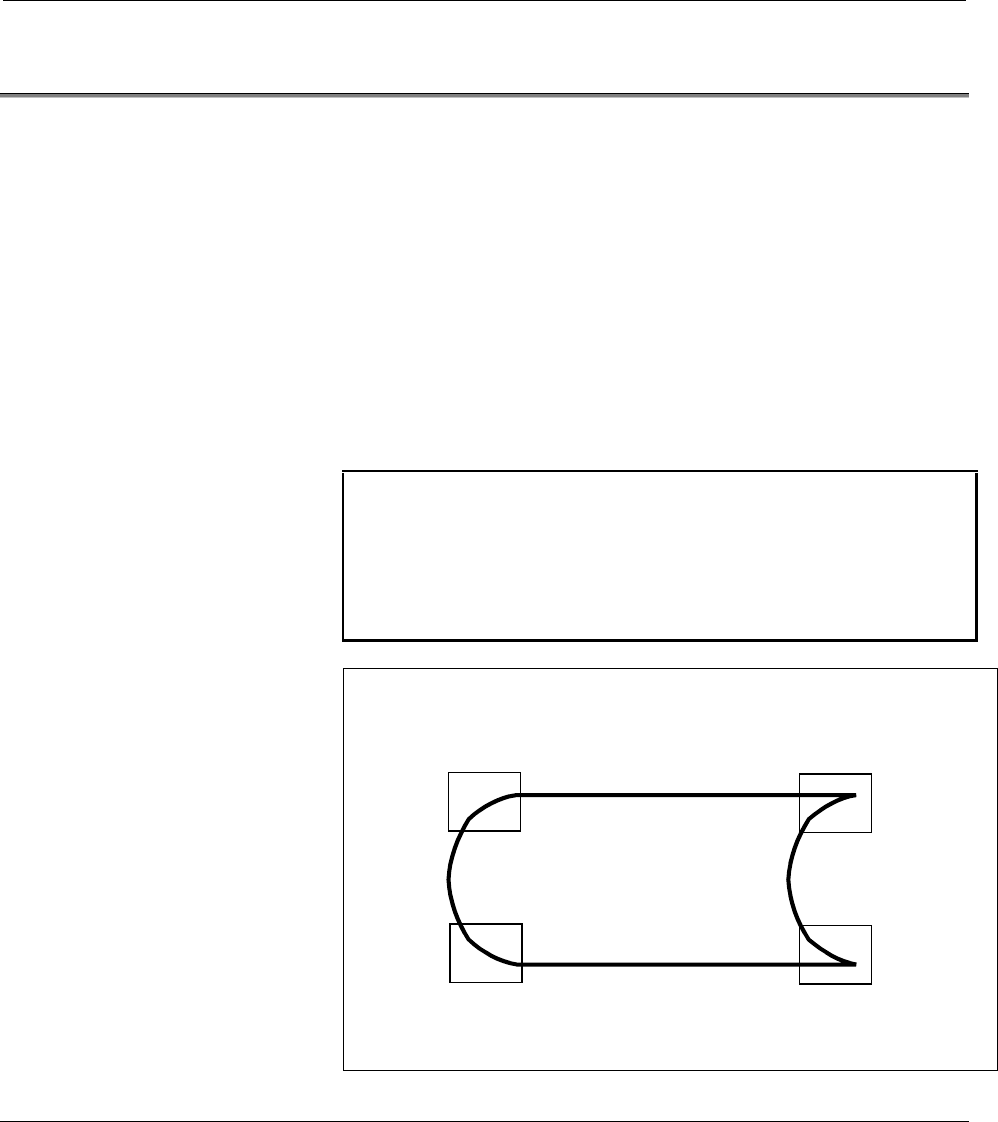 B-63324EN/03
PROGRAMMING 5

.

FEED FUNCTIONS
- 177 -
5.9
AUTOMATIC FEEDRATE CONTROL BY AREA
Overview
When an area on the XY plane(*1) is specified in cutting mode in
automatic operation, the area override can be applied to a specified
feedrate(*2) if the tool is in the specified area.
To do this, first set an area on the XY plane by setting parameter Nos.
1280 to 1287.
Up to four areas can be set on the XY plane.
(For details on how to set areas, see the explanation of operation.)
When the tool is in an area set as mentioned above, the tool can be
moved at the specified feedrate overriden by the area override set in
parameter No. 2060 to 2063.
For each of the four areas, a separate area override can be set.
NOTE
1
X and Y denote the two axes set to 1 and 2 in
parameter No.1022, respectively.
(Cutting feedrate specified with F in program) *
(Feedrate override)
Area 1
Area 2
Area 3
Area 4
Fig.5.9 (b) Example to Setting Four Areas on the XY Plane
Defining areas
-
Up to four areas can be set. We
'

ll call these area 1 to area 4.
-
Each area is set as a quadrangle having sides parallel to the X- and
Y-axes.
Each area includes the border of the quadrangle.
-
An area is defined by setting one of the two pairs of diagonal
vertexes of a quadrangle. (See Fig. 5.9(b).)
Either of the two vertex pairs may be used to determine a unique
quadrangle.