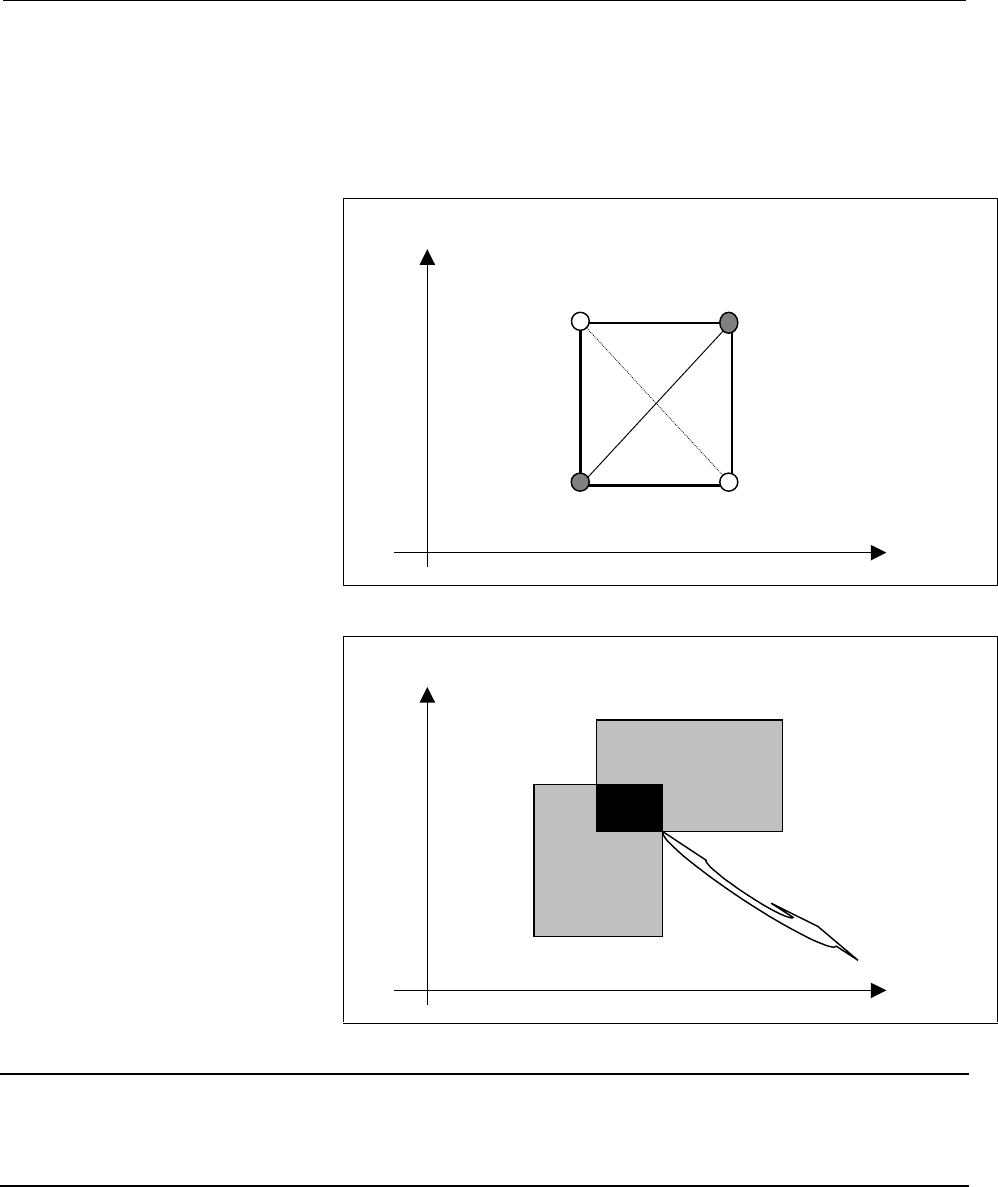 5
.
FEED FUNCTIONS
PROGRAMMING

B-63324EN/03
- 178 -
If two diagonal vertexes have the same coordinates, the area is a
point.
-
When two or more areas overlap, the area override for the area
with the smallest area number is used for the overlapping portion.
(See Fig. 5.9(c).)
X-axis
Y-axis
Vertex pair 1
Vertex pair 1Vertex pair 2
Vertex pair 2
Fig.5.9 (c) Two Pairs of Diagonal Vertexes of a Quadrangle
X-axis
Y-axis
Area 4, area override 4
Area 1, area override 1
In the portion in
which areas 1 and 4
overlap, area
override 1 is applied.
Fig.5.9 (d) When Areas Overlap One Another
Determining whether the tool is in an area
Whether the tool has entered an area is checked based on the machine
coordinates.
Setting an area
There are three methods of setting an area, that is, for setting two diagonal
vertexes, as follows:
(1)
Specify and write a parameter number in G10.
Press the [Setting] key several times to display the area setting
screen for automatic feedrate control.
(2)
Enter the necessary data directly in MDI mode.