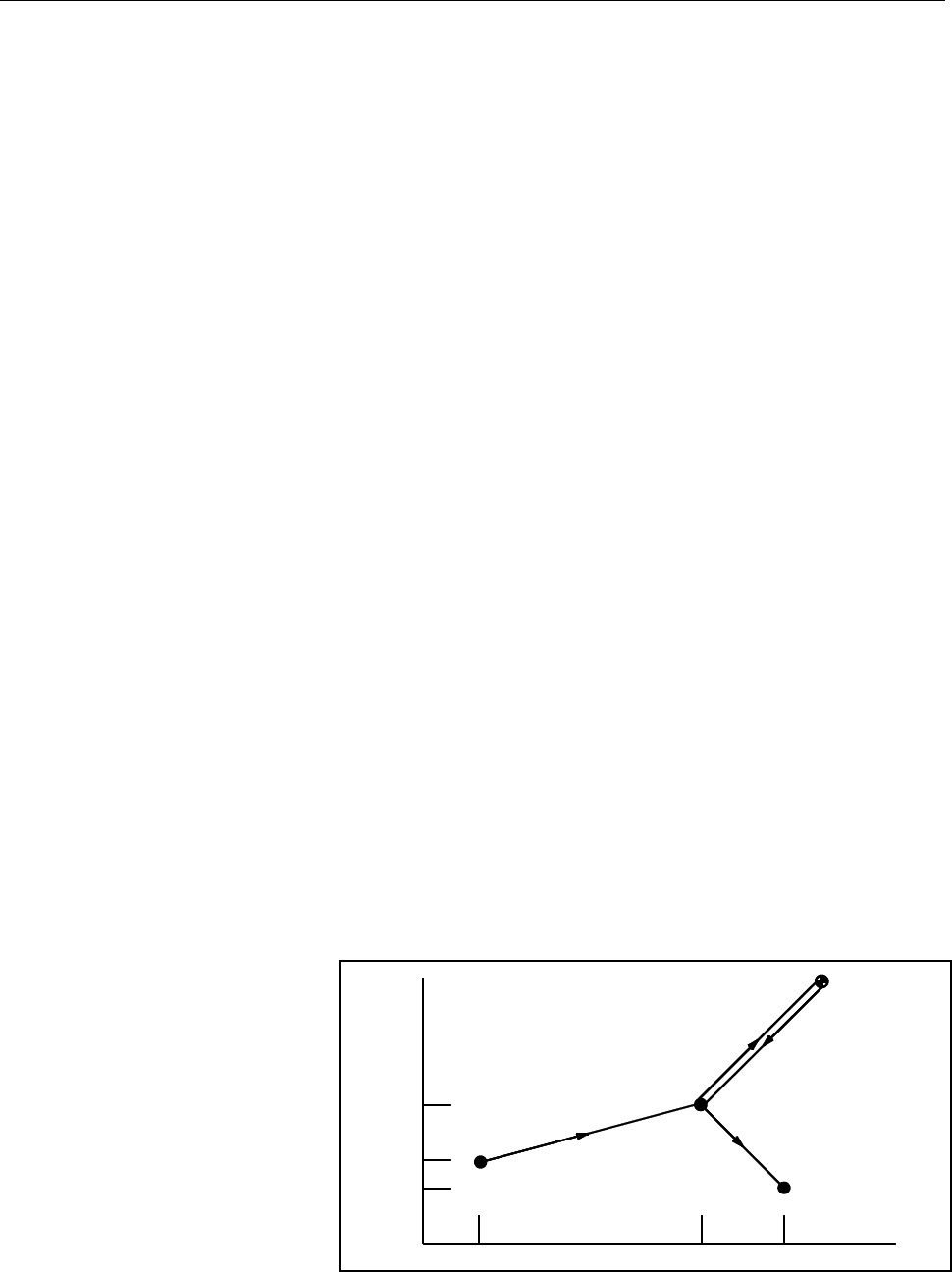 6
.
REFERENCE POSITION
PROGRAMMING

B-63324EN/03
- 184 -
- First return to the reference position after the power has been turned on
(without an absolute position detector)
When the G28 command is specified when manual return to the
reference position has not been performed after the power has been
turned on, the movement from the intermediate point is the same as in
manual return to the reference position.
In this case, the tool moves in the direction for reference position return
specified in parameter ZMIx (bit 5 of No. 1006). Therefore the
specified intermediate position must be a position to which reference
position return is possible.
- Reference position return check in an offset mode
In an offset mode, the position to be reached by the tool with the G27
command is the position obtained by adding the offset value.
Therefore, if the position with the offset value added is not the
reference position, the lamp does not light up, but an alarm is displayed
instead. Usually, cancel offsets before G27 is commanded.
- Lighting the lamp when the programmed position does not coincide
with the reference position
When the machine tool system is an inch system with metric input, the
reference position return lamp may also light up even if the
programmed position is shifted from the reference position by the least
setting increment. This is because the least setting increment of the
machine tool system is smaller than its least command increment.
Reference
Manual reference position return
See Operation II-3.1 Manual reference position return.
Example
G28G90X1000.0Y500.0 ;
(Programs movement from A to B)
T1111 ; (Changing the tool at the reference position)
G29X1300.0Y200.0 ;
(Programs movement from B to C)
Fig.6.1 (c) Reference position return and return from the reference
position
A
B
C
R
200
300
500
Y
X
The tool is changed at the reference
position
reference position