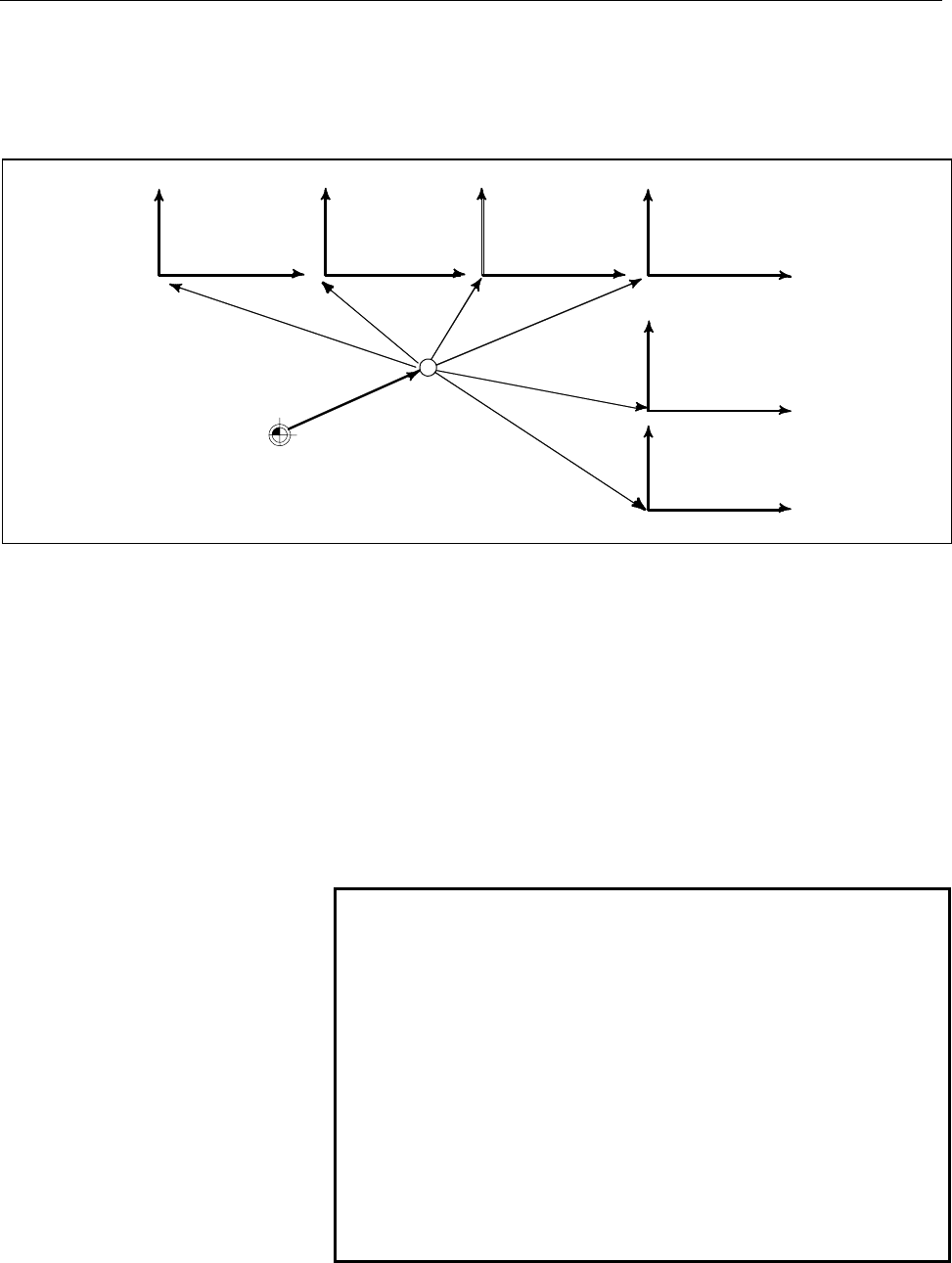 B-63324EN/03
PROGRAMMING 7

.

COORDINATE SYSTEM
- 193 -
CAUTION
1
The external workpiece zero point offset amount can
be set within +7.999 mm or +0.79999 inch for every
axis.
2
When G92 is specified after a shift value has been
specified, the shift value is ignored.
(Example) When G92X100.0Z80.0; is commanded, a
workpiece coordinate system in which present tool
position is X = 100.0, Z = 80.0 is established,
irrespective of set shift value.
3
The diameter or radius for movement along the X-axis
conforms to the diameter or radius specified in the
part program.
- Shifting workpiece coordinate system
Six workpiece coordinate systems can be shifted by a specified value
(common workpiece zero point offset value)
Workpiece zero point offset value can be changed in three ways.
See Operator's Manual (Operation).
See II-7.2.4, "Changing workpiece coordinate system by
program command."
(3)
Using external workpiece coordinate system shift function
An input signal to the CNC from the PMC enables you to
change the external workpiece zero point offset amount.
Refer to machine tool builder's manual for details.
Workpiece
coordinate system 1
(G54)
Workpiece
coordinate system 2
(G55)
Workpiece
coordinate system 3
(G56)
Workpiece coordinate
system 4
(G57)
Workpiece coordinate system 5
(G58)
Workpiece coordinate system 6
(G59)
ZOFS2
ZOFS3
ZOFS4
ZOFS5
ZOFS1
ZOFS6
Machine zero point
EXOFS : Common workpiece zero point offset value
ZOFS1 to ZOFS6 : Workpiece zero point offset value
EXOFS