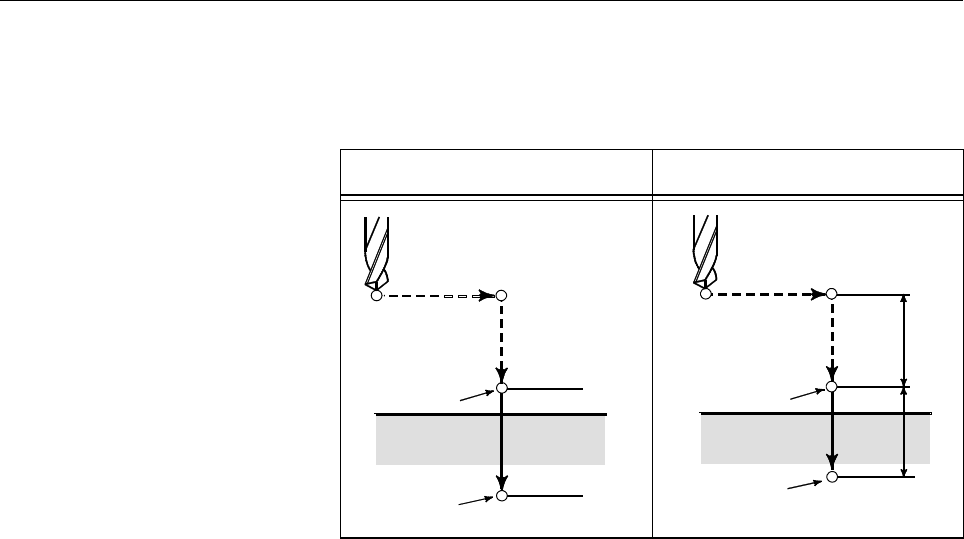 13
.FUNCTIONS TO SIMPLIFY PROGRAMMING PROGRAMMING

B-63324EN/03
- 284 -
- Travel distance along the drilling axis G90/G91
The travel distance along the drilling axis varies for G90 and G91 as
follows:
Z=0
R
Z
Point R
Point Z
G90 (Absolute Command)
R
Z
G91 (Incremental Command)
Point R
Point Z
Fig. 13.1 (b) Absolute command and incremental command
- Drilling mode
G73, G74, G76, and G81 to G89 are modal G codes and remain in
effect until canceled. When in effect, the current state is the drilling
mode.
Once drilling data is specified in the drilling mode, the data is retained
until modified or canceled.
Specify all necessary drilling data at the beginning of canned cycles;
when canned cycles are being performed, specify data modifications
only.