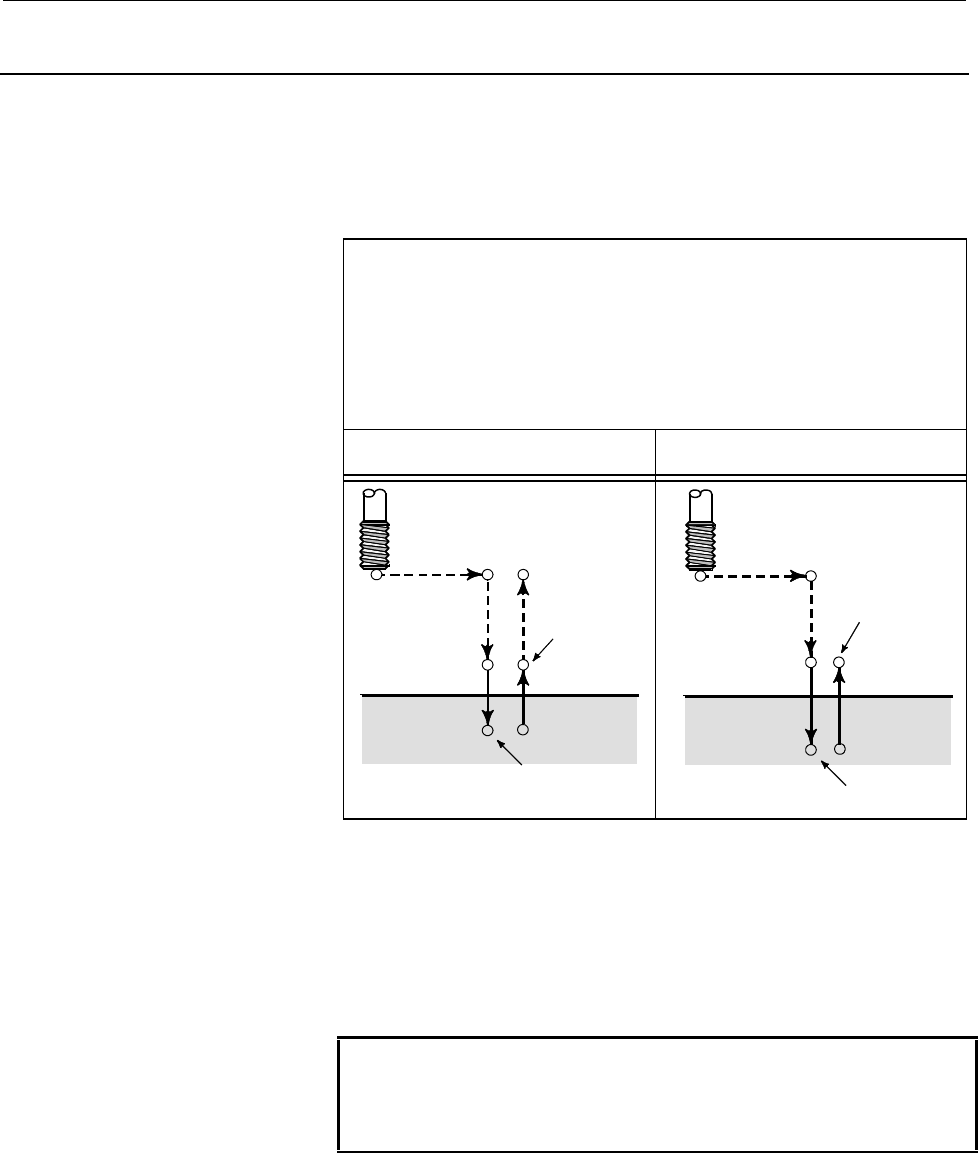 B-63324EN/03
PROGRAMMING 13.FUNCTIONS TO

SIMPLIFY PROGRAMMING
- 289 -
13.1.2
Left-handed Tapping Cycle (G74)
This cycle performs left-handed tapping.
In the left-handed tapping cycle, when the bottom of the hole has been
reached, the spindle rotates clockwise.
Format
Spindle CCW
Point R level
G74 X_ Y_ Z_ R_ P_ F_ L_ ;
Z
: The distance from point R to the bottom of the hole
L_
: Number of repeats (if required)
Initial level
Point R
Spindle CW
Point Z
P
P
Point Z
Spindle CW
P
P
Point R
Explanation
- Operation
Tapping is performed by turning the spindle counterclockwise. When
the bottom of the hole has been reached, the spindle is rotated
clockwise for retraction. This creates a reverse thread.
CAUTION
Feedrate overrides are ignored during left-handed
tapping. A feed hold does not stop the machine until
the return operation is completed.
- Dwell
By setting bit 1 (DWL) of parameter No. 6200 to 1, dwell is performed
for the duration specified with P before forward or reverse spindle
rotation. This function is useful when a special tapper is used. (While
dwell operation is being performed with no movement made along the
Z-axis, a tapper performs forward/backward movement for threading
only with a rotational force.)