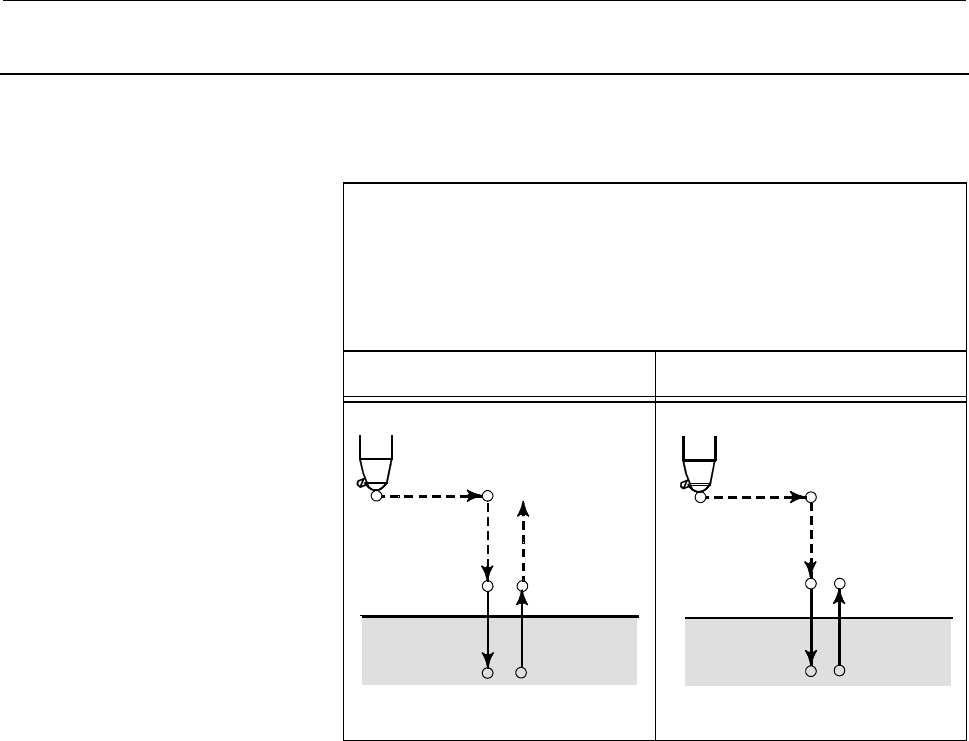 13
.FUNCTIONS TO SIMPLIFY PROGRAMMING PROGRAMMING

B-63324EN/03
- 304 -
13.1.8
Boring Cycle (G85)
This cycle is used to bore a hole.
Format
G85 X_ Y_ Z_ R_ F_ L_ ;
X_ Y_
: Hole position data
Z_
: The distance from point R to the bottom of the hole
R_
: The distance from the initial level to point R level
L_
: Number of repeats (if required)
Initial level
Point Z
Point R level
Point Z
Point RPoint R
Explanation
- Operation
After positioning along the X- and Y- axes, rapid traverse is performed
to point R.
Drilling is performed from point R to point Z.
When point Z has been reached, cutting feed is performed to return to
point R.
- Spindle rotation
Before specifying G85, use a miscellaneous function (M code) to rotate
the spindle.
- Miscellaneous function
When the G85 command and an M code are specified in the same block,
the M code is executed at the time of the first positioning operation.
When L is used to specify the number of repeats, the M code is
executed for the first hole only; for the second and subsequent holes,
the M code is not
executed.