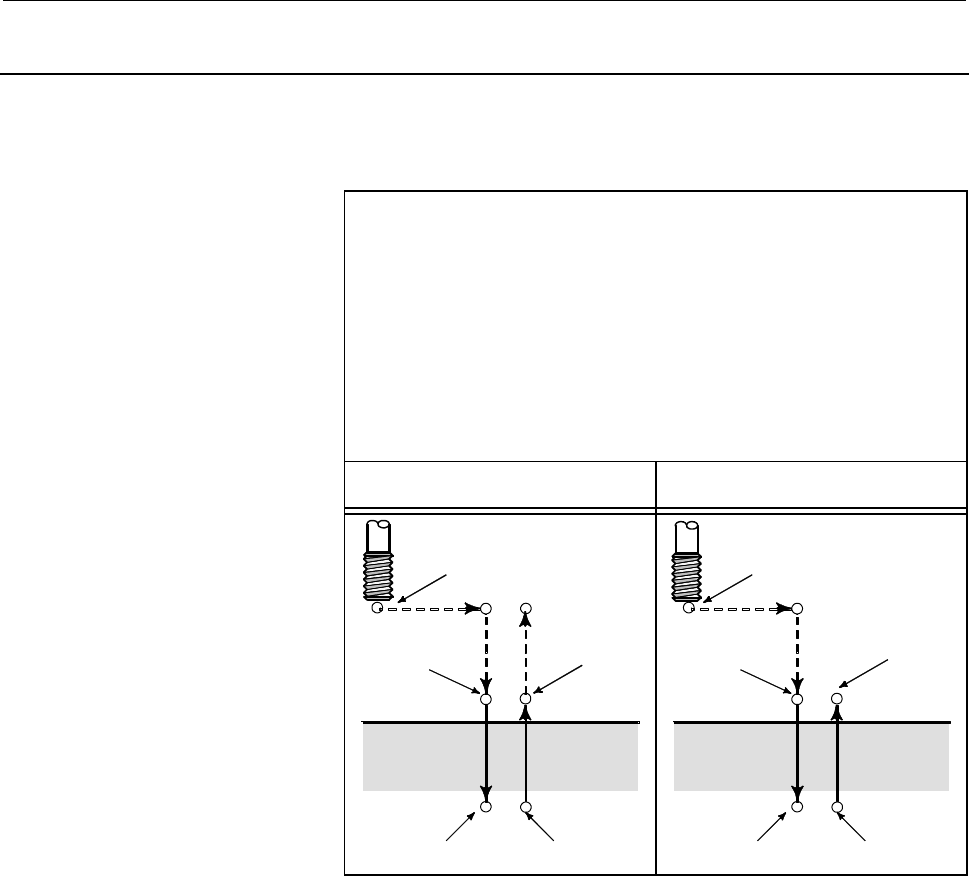 B-63324EN/03
PROGRAMMING

13.FUNCTIONS TO SIMPLIFY PROGRAMMING
- 327 -
13.2.3
Rigid tapping Orientation Function
Before performing rigid tapping, the spindle can be oriented.
Format
Explanation
After positioning along the X-axis and Y-axis, movement is made by
rapid traverse to the R point level.
When the R point level is reached, the spindle is oriented.
Then, tapping is performed from the R point level to point Z. Upon the
completion of tapping, the spindle stops and dwells. Next, the spindle
starts reverse rotation, is pulled up to the R point level, then stops.
Then, if G98 is specified, movement is made by rapid traverse to the
initial level.
During tapping, the feedrate override and spindle override are assumed
to be 100%. However, a fixed override not exceeding 200% can be set
for an extraction operation (operation 5) with parameter No. 5883.
(G84.2 and G84.3 differ only in the spindle rotation directions in
operations 3 and 5.)
- Orientation operation and speed
When orientation is specified, movement starts at the rapid traverse
rate set in parameter No. 5977. Then, upon the detection of the
G84.2
EG84.3 (G98)

G84.2

E

G84.3 (G99)
G84.2 (or G84.3) X_Y_Z_R_P_F_L_I_ ;
X_ Y_: Hole position data
Z_ : Distance from point R to a hole bottom, and hole position
R_ : Distance from initial level to point R
P_ : Dwell duration at a hole bottom and upon return to point R
F_ : Cutting feedrate
L_ : Number of repeats (only when repeats are required)
Initial level
Point R
Spindle
stop
Point Z
P
R point level
Operation 2
Operation 1
Operation 6
Operation 3
Operation 4
Operation 5
Spindle
stop
Reverse
spindle
rotation
Point Z
P
R point level
Spindle
stop
Reverse
spindle
rotation
Spindle stop
Spindle stop
Spindle
stop
P
I_ : Orientation command
0 : Positive-direction orientation
- 0 : Negative-direction orientation
Spindle
orientation
Forward
spindle
rotation
Spindle
orientation
Forward
spindle
rotation
Point R