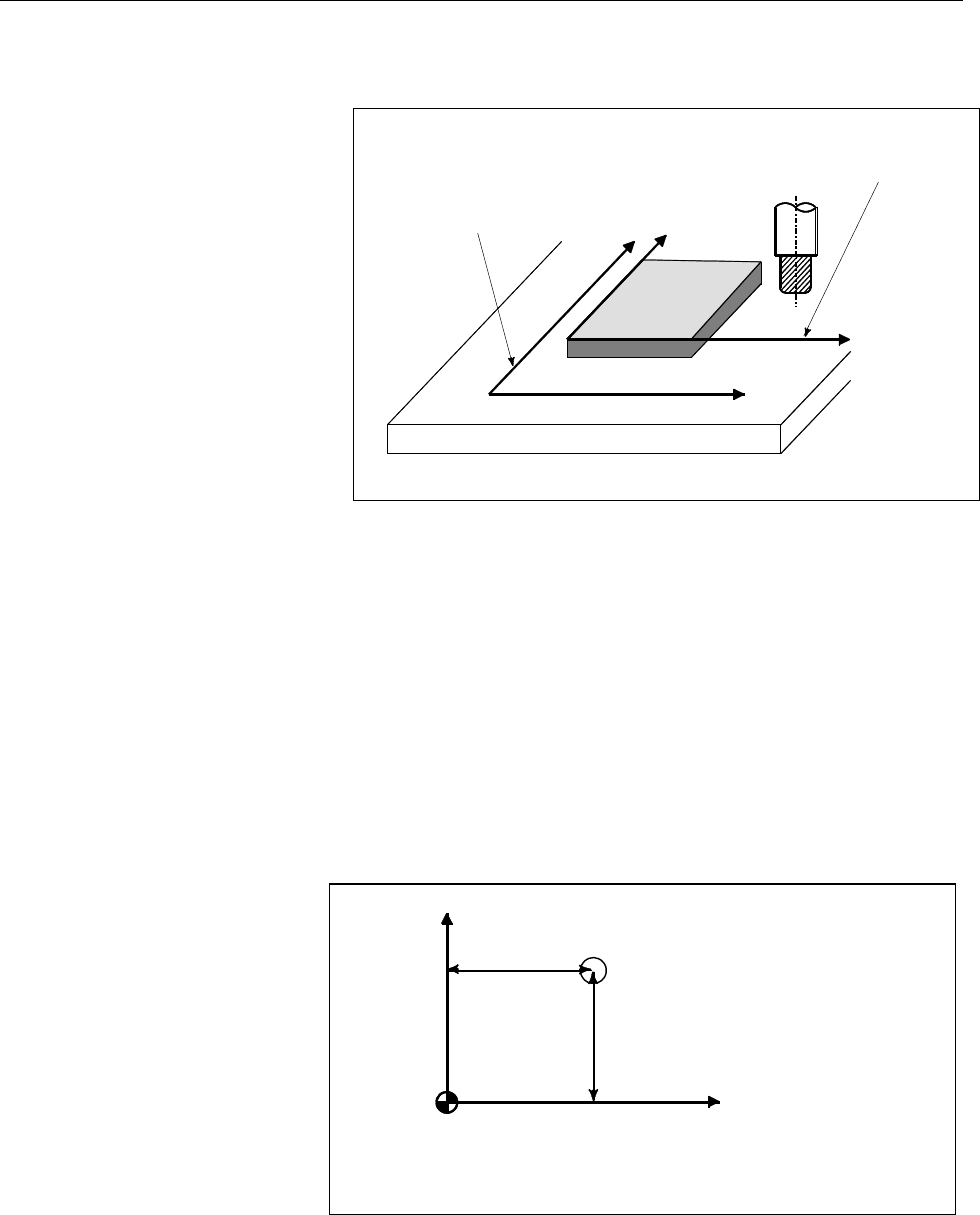 B-63324EN/03
PROGRAMMING 1

.GENERAL
- 17 -
The positional relation between these two coordinate systems is
determined when a workpiece is set on the table.
Fig. 1.3.2 (c) Coordinate system specified by CNC and coordinate system
on part drawing
The tool moves on the coordinate system specified by the CNC in
accordance with the command program generated with respect to the
coordinate system on the part drawing, and cuts a workpiece into a
shape on the drawing.
Therefore, in order to correctly cut the workpiece as specified on the
drawing, the two coordinate systems must be set at the same position.
-Methods of setting the two coordinate systems in the same position
To set the two coordinate systems at the same position, simple methods
shall be used according to workpiece shape, the number of machinings.
1
Using a standard plane and point of the workpiece.
Table
Workpiece
Coordinate system
specified by the CNC
established on the table
Coordinate system on
part drawing established
on the workpiece
Y
Y
X
X
Program
zero point
Y
Workpiece's standard point
Fixed distance
Bring the tool center to the workpiece standard
point.
And set the coordinate system specified
by CNC at this position.
Fixed distance
X