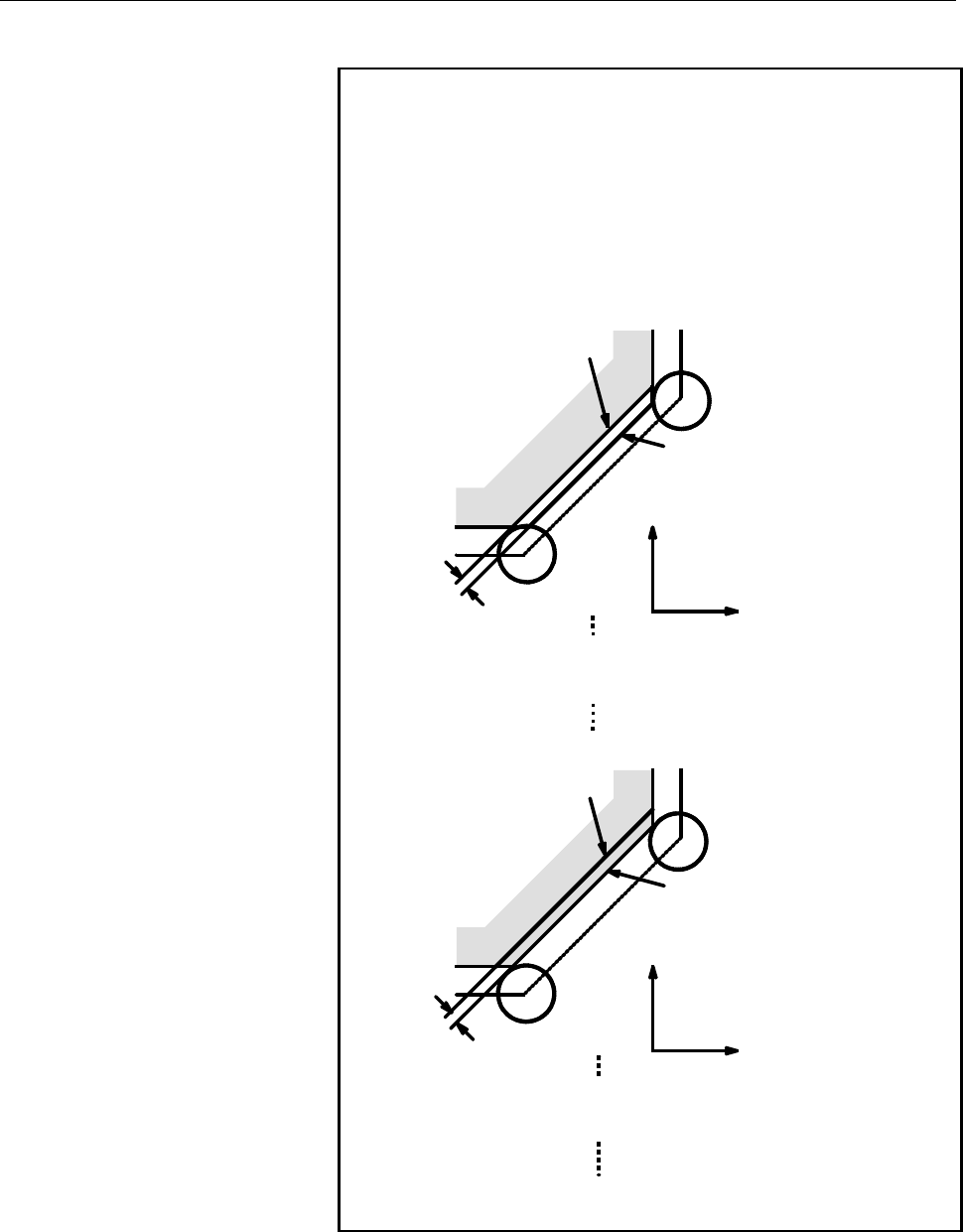 B-63324EN/03
PROGRAMMING 14

.

COMPENSATION FUNCTION
- 375 -
WARNING
1
When G45 to G48 is specified to n axes (n=1-6)
simultaneously in a motion block, offset is applied to
all n axes.
When the cutter is offset only for cutter radius or
diameter in taper cutting, overcutting or undercutting
occurs.
Therefore, use cutter compensation (G40 or G42)
shown in II-14.4 or 14.5.
2
G45 to G48 (tool offset) must not be used in the G41
or G42 (cutter compensation) mode.
Shape actually cut
Desired shape
Overcutting
Y axis
X axis
Shape actually cut
Desired shape
Undercutting
Y axis
X axis
G01 G45 X_ F_ D_;
X_ Y_ ;
G45 Y_ ;
G01 X_ F_ ;
G47 X_ Y_ D_ ;
Y_ ;