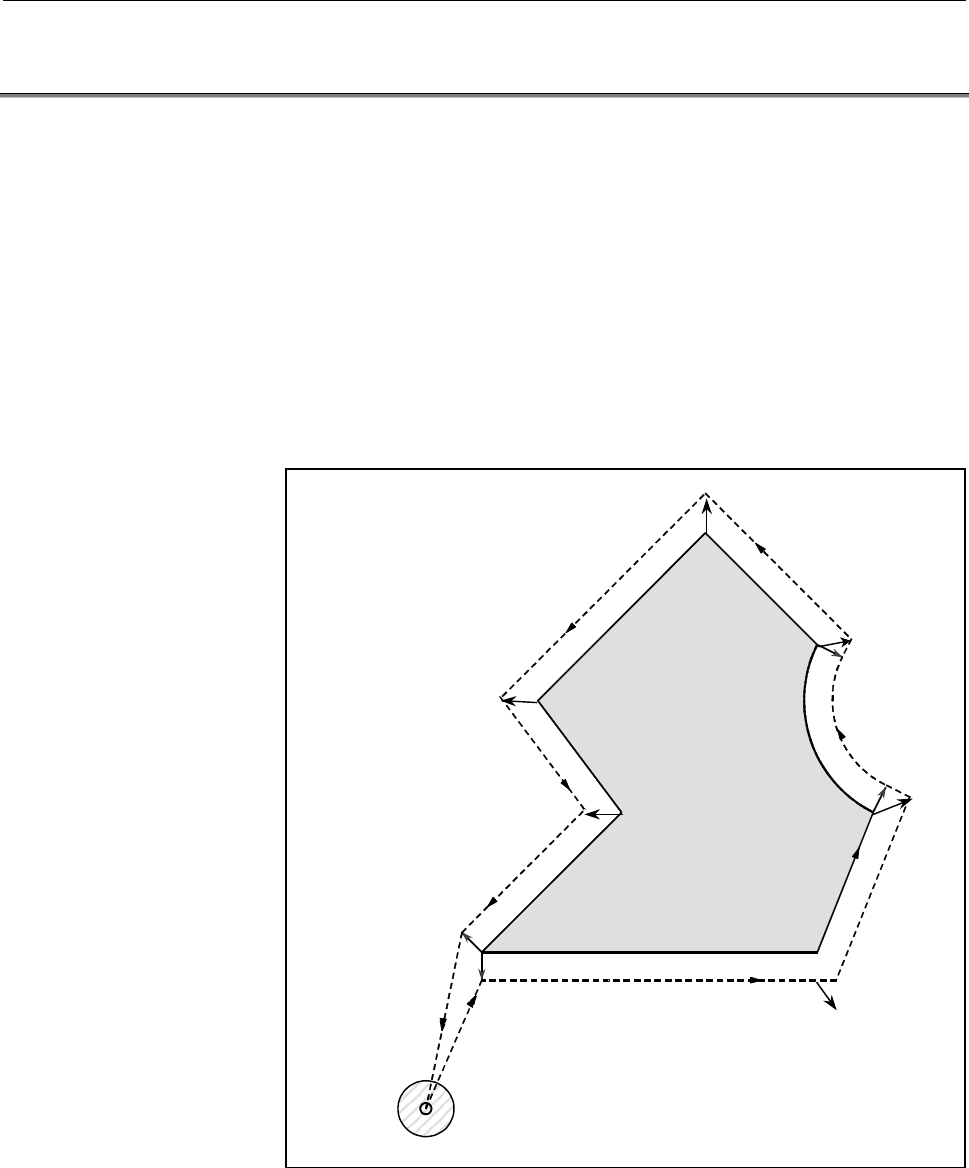 14.COMPENSATION FUNCTION
PROGRAMMING

B-63324EN/03
- 378 -
14.3
OVERVIEW OF CUTTER COMPENSATION C (G40 - G42)
When the tool is moved, the tool path can be shifted by the radius of the
tool (Fig.14.3 (a)).
To make an offset as large as the radius of the tool, CNC first creates an
offset vector with a length equal to the radius of the tool (start-up).
The offset vector is perpendicular to the tool path. The tail of the
vector is on the workpiece side and the head positions to the center of
the tool.
If a linear interpolation or circular interpolation command is specified
after start-up, the tool path can be shifted by the length of the offset
vector during machining.
To return the tool to the start position at the end of machining, cancel
the cutter compensation mode.
Fig.14.3 (a) Outline of Cutter Compensation C
Start-up
Cutter
compensation
cancel