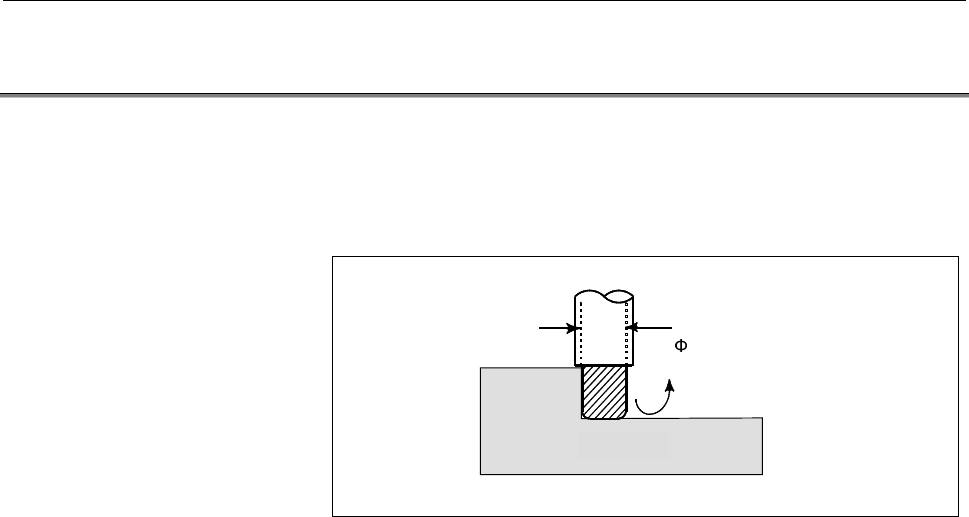 B-63324EN/03
PROGRAMMING 1

.GENERAL
- 21 -
1.4
CUTTING SPEED - SPINDLE SPEED FUNCTION
The speed of the tool with respect to the workpiece when the workpiece
is cut is called the cutting speed.
As for the CNC, the cutting speed can be specified by the spindle speed
in min
-1
unit.
<When a workpiece should be machined with a tool 100 mm in
diameter at a cutting speed of 80 m/min. >
The spindle speed is approximately 250 min
-1
, which is obtained from
N=1000v/pD. Hence the following command is required:
S250;
Commands related to the spindle speed are called the spindle speed
function (See II-9) .
[N
Tool
Spindle speed
Nmin
-1
Workpiece
Tool diameter
Dmm
V: Cutting speed
m/min