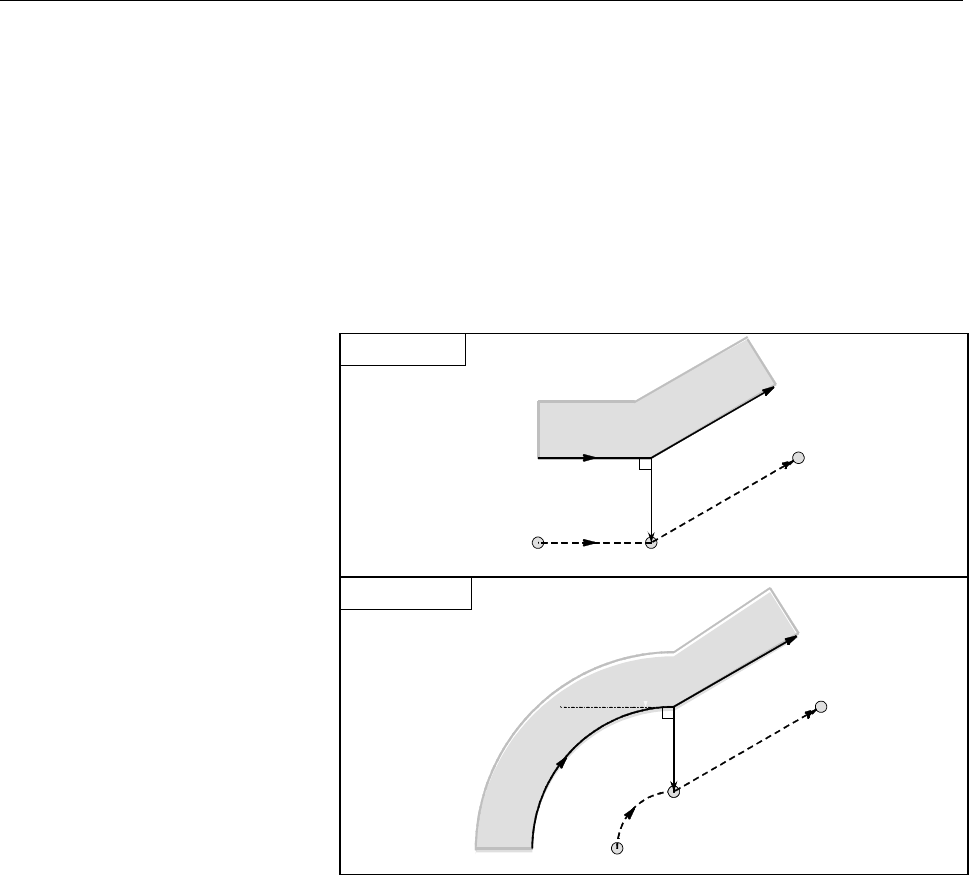 B-63324EN/03
PROGRAMMING

14.COMPENSATION FUNCTION
- 409 -
- Cutter compensation G code in the offset mode
The offset vector can be set to form a right angle to the moving
direction in the previous block, irrespective of machining inner or outer
side, by commanding the cutter compensation G code (G41, G42) in
the offset mode, independently.
If this code is specified in a circular command, correct circular motion
will not be obtained.
When the direction of offset is expected to be changed by the command
of cutter compensation G code (G41, G42), refer to the Item "Change in
the offset direction in the offset mode" in this Subsection.
Linear to linear
Tool center path
Circular to linear
r
by G42
G42 mode
Programmed path
r
C
Intersection
A block specified
by G42
Intersection
S
L
L
S
L
G42 mode