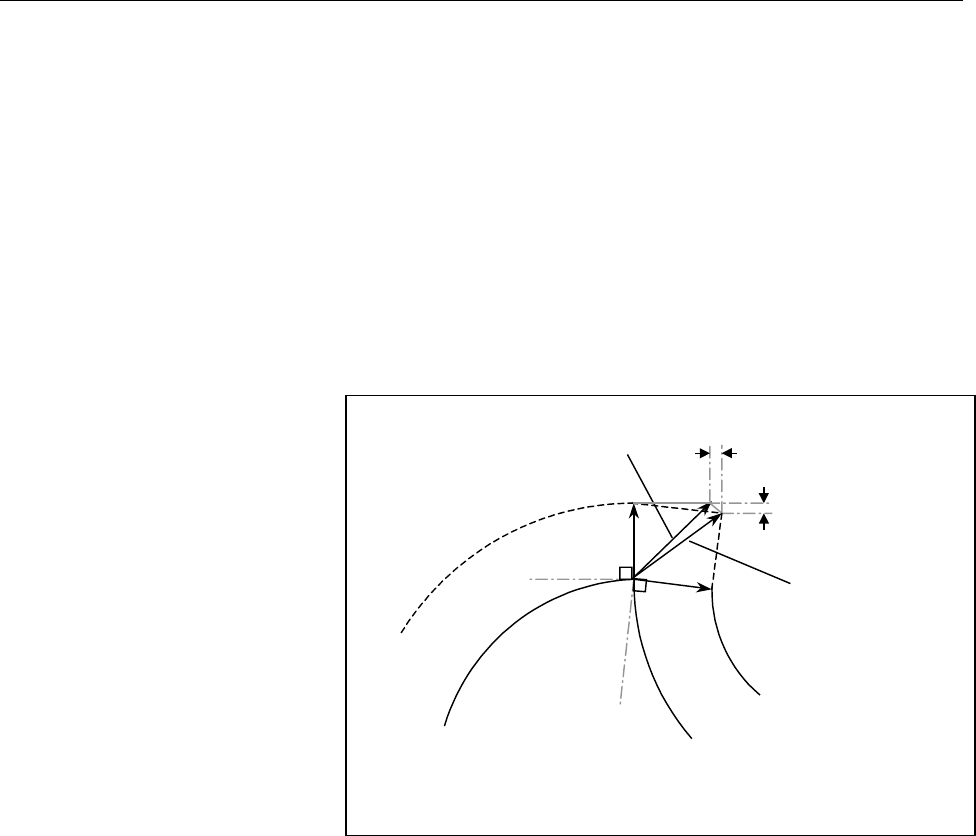 14.COMPENSATION FUNCTION
PROGRAMMING

B-63324EN/03
- 416 -
- Corner movement
If more than one offset vector is produced at the end point of a block,
these vectors are connected using either a straight line or arc,
depending on the specification made in parameter CCC (bit 2 of
parameter No. 6008). This is called corner movement.
If these vectors are almost equal and the distance of the corner
movement between the vectors is judged as being small based on the
setting of parameter No. 6010, no corner movement is made. In this
case, a vector toward the single-block stop point takes precedence and
remains valid, causing the other vectors to be ignored. In this way, it is
possible to ignore the minute movements that occur due to cutter
compensation and which prevent changes in the cutting rate that may
otherwise occur due to interrupted buffering.
A vector toward a single-
block stop point remains
limit
and
limit
Tool center path
Programmed path
This vector is ignored if:
limit
limit
r
limit
is determined according to the setting of parameter No. 6010.