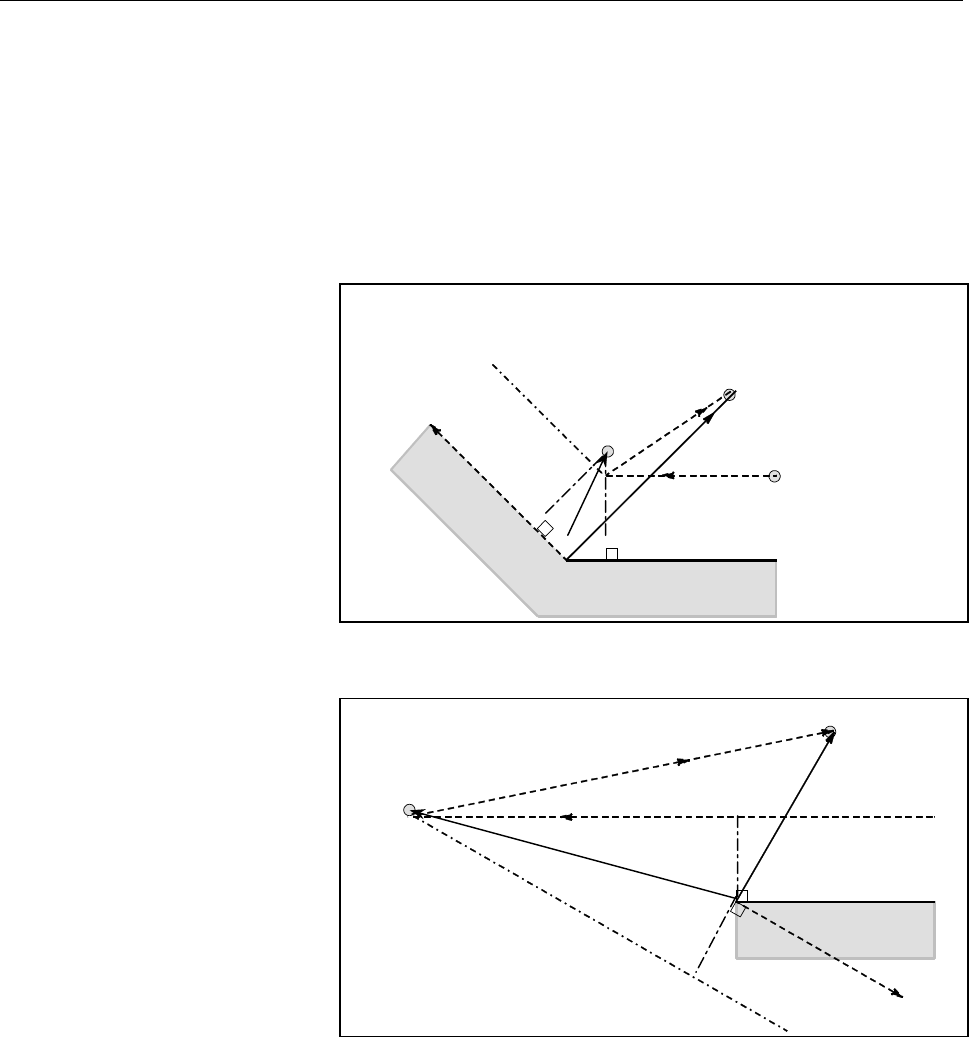 14.COMPENSATION FUNCTION
PROGRAMMING

B-63324EN/03
- 424 -
- Block containing G40 and I_J_K_
The previous block contains G41 or G42
If a G41 or G42 block precedes a block in which G40 and I_, J_, K_ are
specified, the system assumes that the path is programmed as a path
from the end position determined by the former block to a vector
determined by (I,J), (I,K), or (J,K). The direction of compensation in
the former block is inherited.
In this case, note that the CNC obtains an intersection of the tool path
irrespective of whether inner or outer side machining is specified.
E(a, b)
Programmed path
Tool center path
r
N1 (G42 mode) ;
N2 G40 Xa Yb I_ J_ ;
(I, J)
r
X
S
N2
N1
(G42)
In the N1 block, the tool center moves towards X.
In the N2 block, the tool moves towards E.
Workpiece
G40
Programmed path
Tool center path
r
X
S
(G42)
E
G40
r
(I, J)