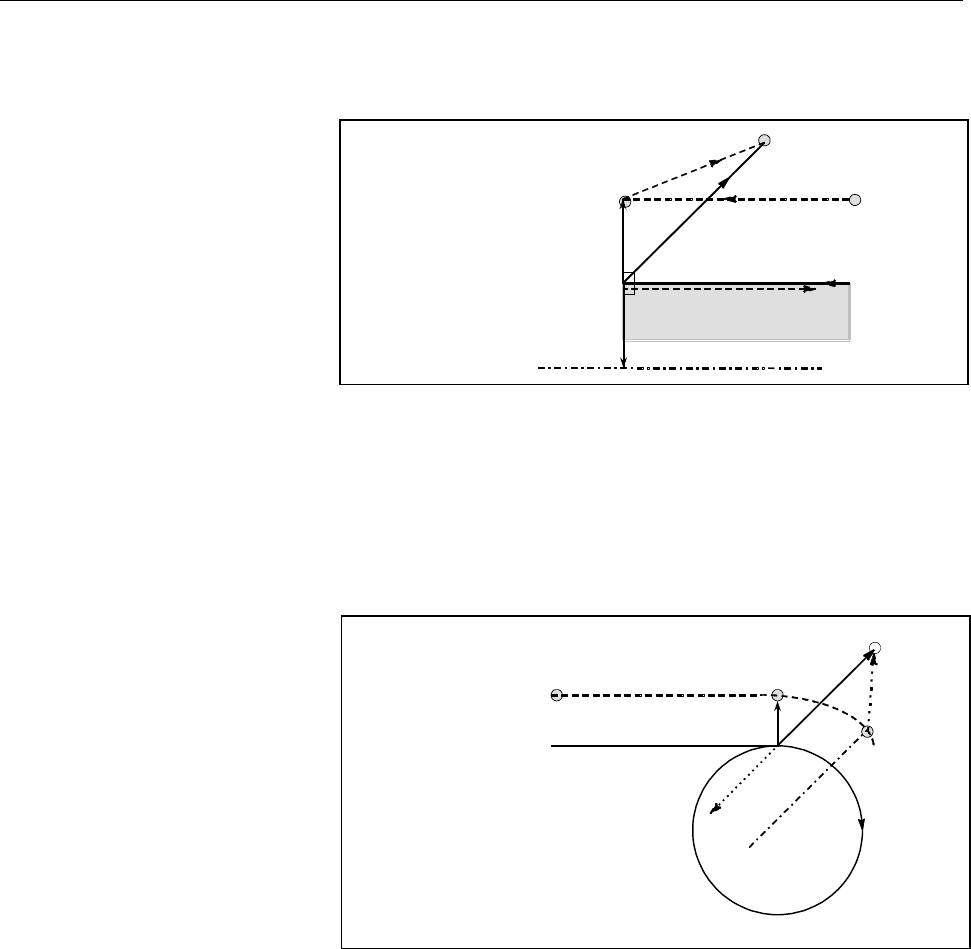 B-63324EN/03
PROGRAMMING

14.COMPENSATION FUNCTION
- 425 -
When an intersection is not obtainable, the tool comes to the normal
position to the previous block at the end of the previous block.
The length of the tool center path larger than the circumference of a circle
In the example shown below, the tool does not trace the circle more
than once. It moves along the arc from P1 to P2. The interference
check function described in II-14.6.5 may raise an alarm.
To make the tool trace a circle more than once, Program two or more
arcs.
E
Programmed path
Tool center path
(I, J)
r
S
G40
X
r
(G42)
Programmed path
Tool center path
(I, J)
N5
N6
N7
P1
P
2
(G41)
N5 G01 G91 X100.0 ;
N6 G02 J-60.0 ;
N7 G40 G01 X50.0 Y50.0 I-10.0 J-10.0 ;