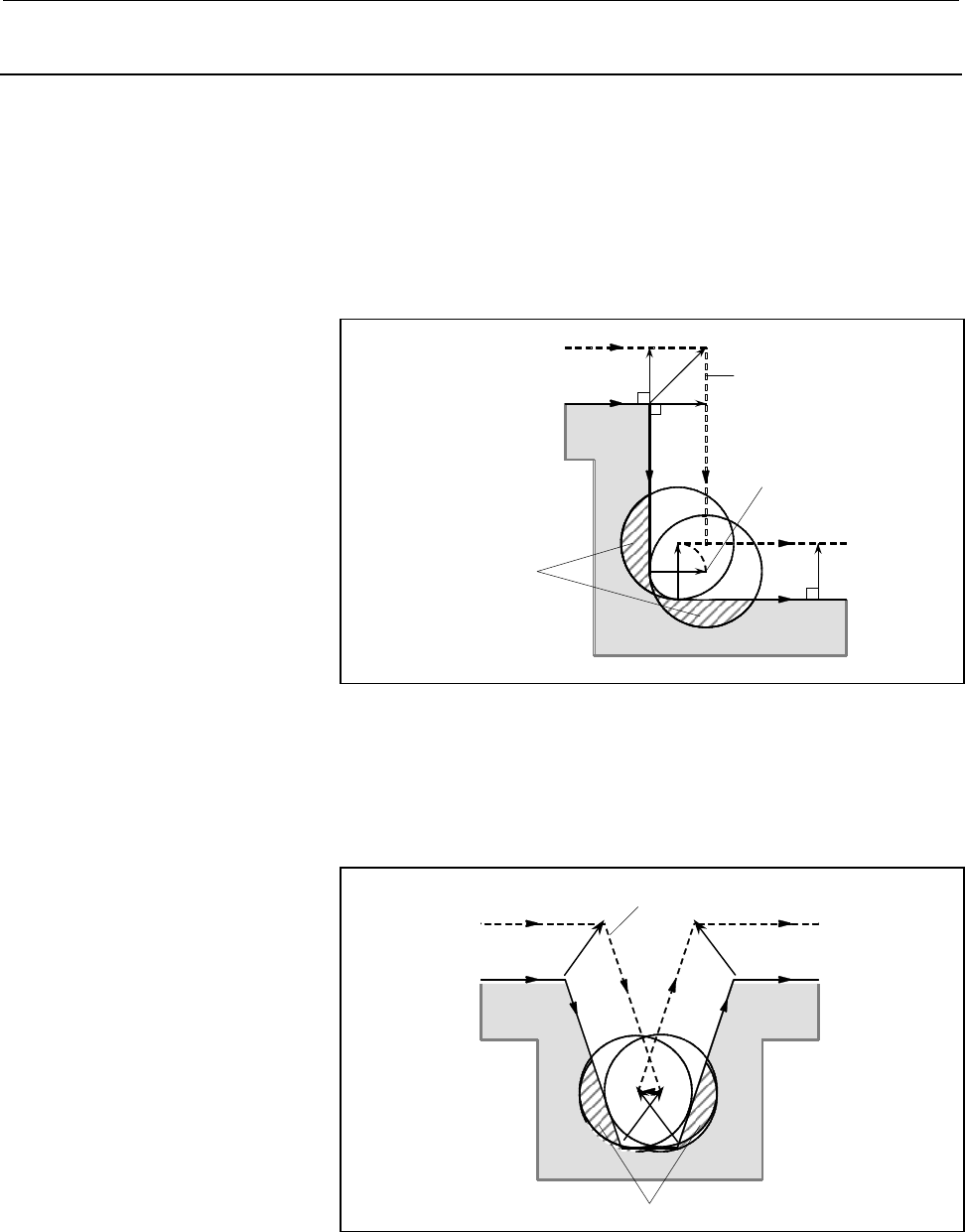 14.COMPENSATION FUNCTION
PROGRAMMING

B-63324EN/03
- 426 -
14.4.5
Overcutting by Cutter Compensation
Explanations
- Machining an inside corner at a radius smaller than the cutter radius
When the radius of a corner is smaller than the cutter radius, because
the inner offsetting of the cutter will result in overcuttings, an alarm is
displayed and the CNC stops at the start of the block. In single block
operation, the overcutting is generated because the tool is stopped after
the block execution.
- Machining a groove smaller than the tool radius
Since the cutter compensation forces the path of the center of the tool to
move in the reverse of the programmed direction, overcutting will
result. In this case an alarm is displayed and the CNC stops at the start
of the block.
Programmed path
Tool center path
Workpiece
An alarm is displayed and the
operation stops
Overcutting if the operation would not stop
If the CNC does not
stop, overcutting
occurs
Programmed path
Tool center path
Workpiece
An alarm is generated and
the operation stops
An alarm is generated and the
operation stops here in single
block operation