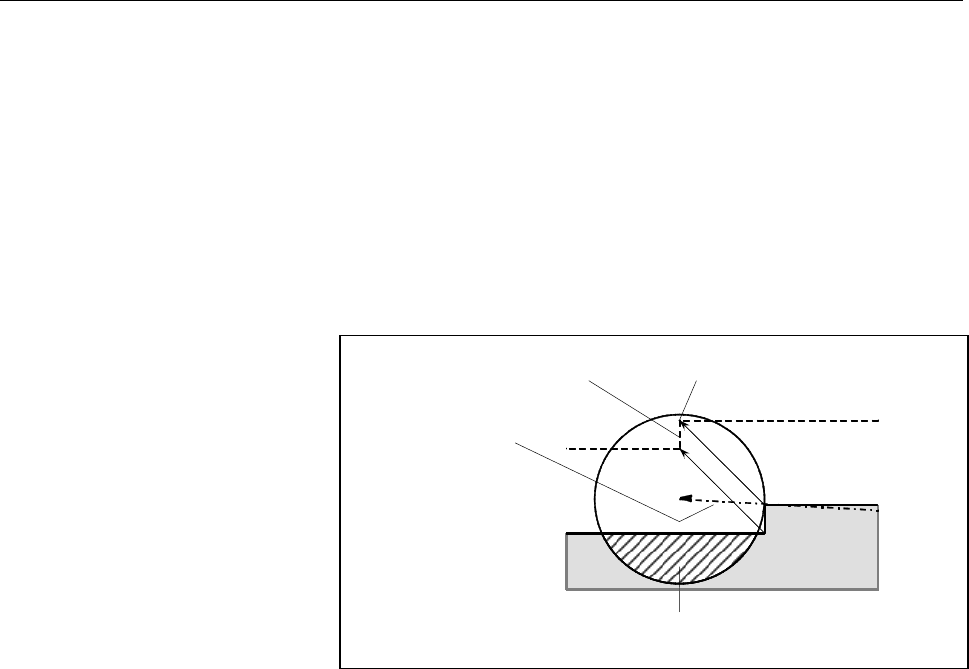 B-63324EN/03
PROGRAMMING

14.COMPENSATION FUNCTION
- 427 -
- Machining a step smaller than the tool radius
When machining of the step is commanded by circular machining in
the case of a program containing a step smaller than the tool radius, the
path of the center of tool with the ordinary offset becomes reverse to
the programmed direction.
In this case, the first vector is ignored, and the tool moves linearly to the
second vector position. The single block operation is stopped at this
point. If the machining is not in the single block mode, the cycle
operation is continued. If the step is of linear, no alarm will be
generated and cut correctly. However uncut part will remain.
Programmed path
Tool center path
Workpiece
Center of the circular
machining
Linear movement
The first vector is ignored
Stop position after execution of a single block
An overcutting will result if the first vector is not ignored.
However, tool moves linearly.
S