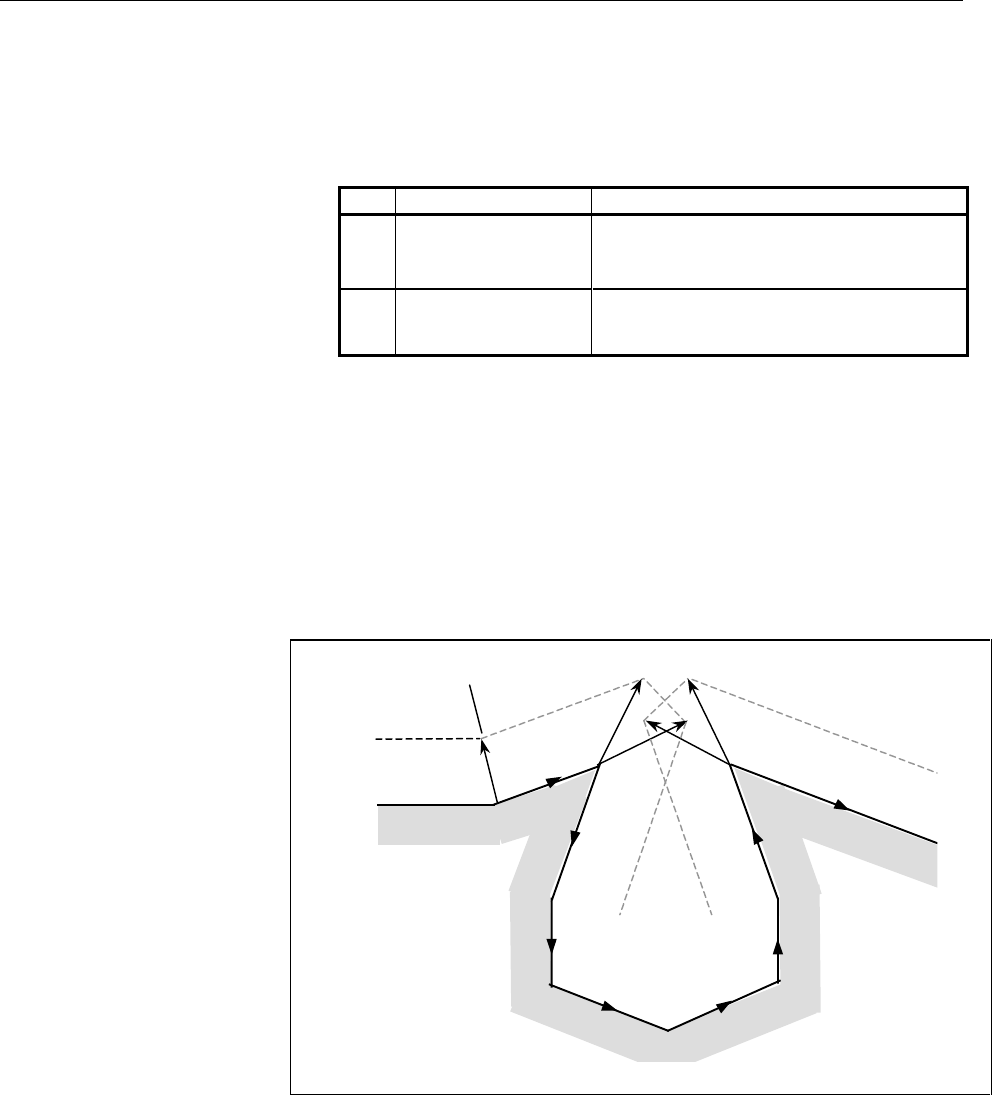 B-63324EN/03
PROGRAMMING

14.COMPENSATION FUNCTION
- 435 -
Correction of interference in advance
If interference check detects interference (overcutting), the operation to
be performed is selected from the following two types, according to the
setting of parameter CAV (bit 5 of parameter No. 6008):
alarm function
An alarm is displayed and tool movement is
stopped just before overcutting (interference)
occurs.
avoidance function
The tool path is altered to continue machining
so that overcutting (interference) will not occur.
Interference check alarm function
- Interference other than one among three adjacent blocks
If interference is detected between the vector at the end point of block 1
and the vector at the end point of block 7 as shown in the following
figure, an alarm is issued and tool movement is stopped before the
operation specified in block 1 is performed. In this case, the vectors are
not removed.
Block 5
Block 8