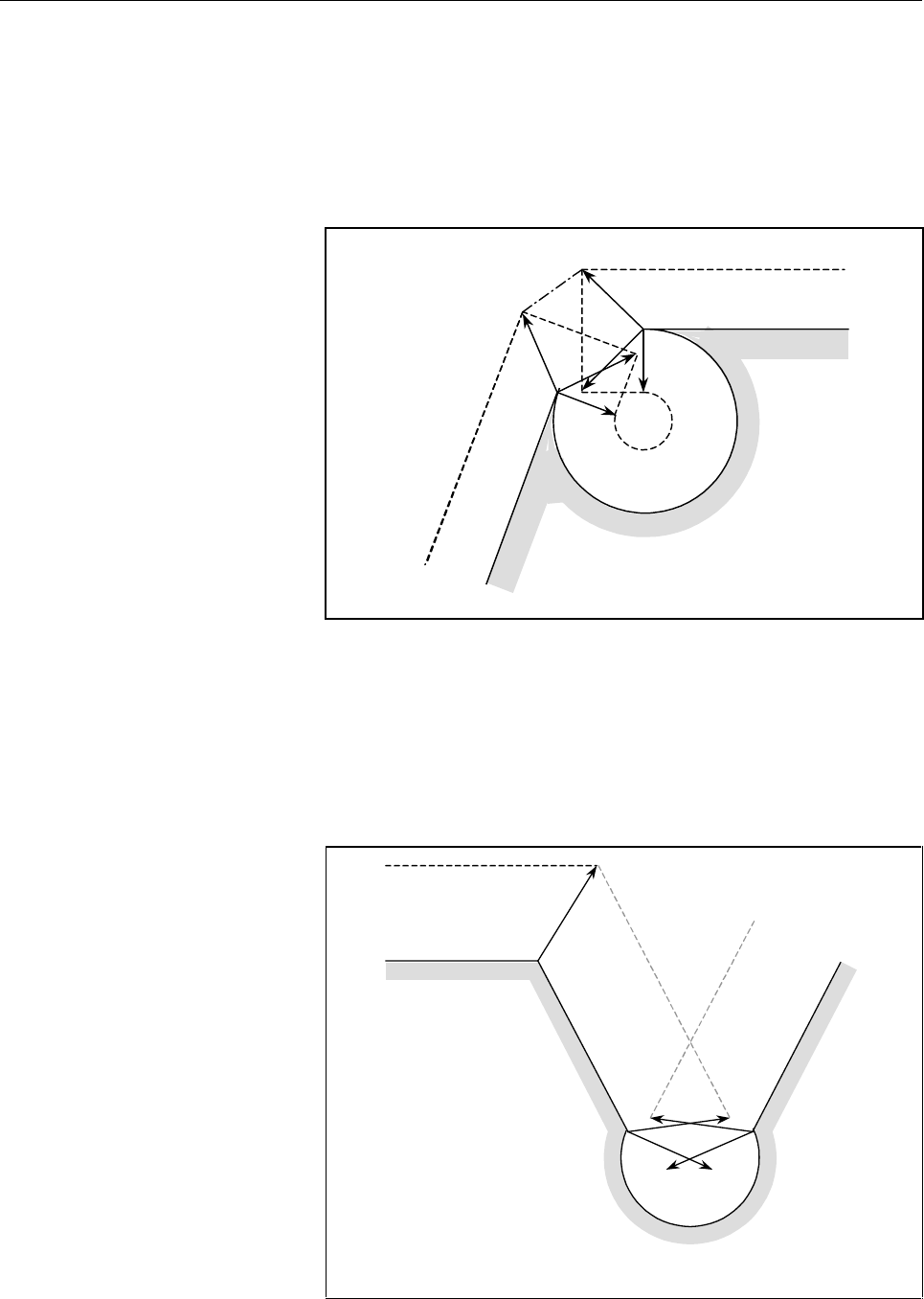 14.COMPENSATION FUNCTION
PROGRAMMING

B-63324EN/03
- 436 -
- Interference between three adjacent blocks
If interference is detected between three adjacent blocks, the
interfering vectors and those within them are removed, and a path is
produced to connect the remaining vectors. In the following figure, V2
and V5 interfere with each other, they are removed, and V3 and V4,
which are within them, are also removed, then V1 is connected to V6.
This operation is implemented using linear interpolation.
If interference still occurs when there is only one vector after all other
vectors have been removed or when there has been only one vector
since the beginning, an alarm (PS0272) is issued and tool movement is
stopped immediately after the beginning of the previous block (or at the
end point of a single block). In the following figure, V2 interferes with
V3. Even if this interference is removed, an alarm is displayed because
the last pair of vectors, V1 and V4, interferes.
Tool center path
V
1
Tool center path
V
4