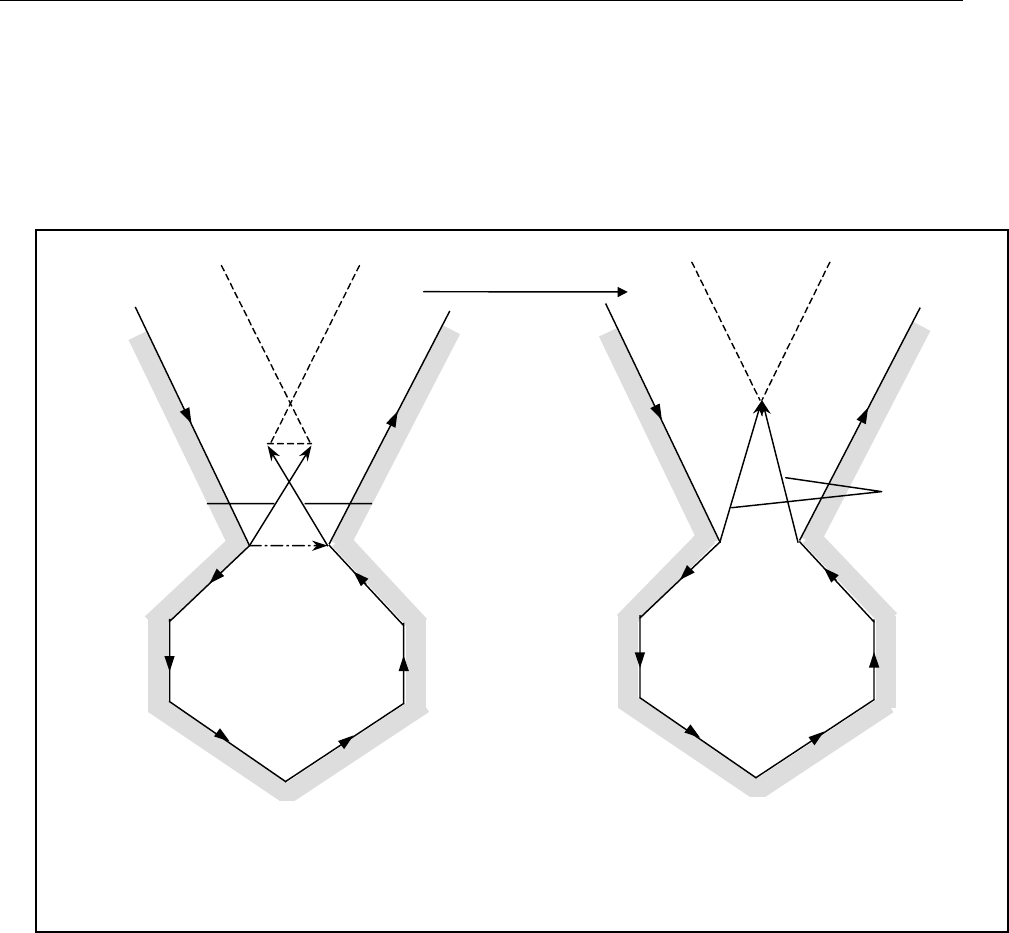 14.COMPENSATION FUNCTION
PROGRAMMING

B-63324EN/03
- 438 -
If the post-compensation intersection vector between block 1 and gap
vector intersects again with the post-compensation vector between the
gap vector and block N, vector removal is carried out first using the
same method as that for "Interference between three adjacent blocks."
If there still remain vectors that intersect with one another, the post-
compensation intersection vector between blocks 1 and N is re-
calculated.
In this case, the post-compensation end point for blocks
2 to 7 coincides with that of block 1. So, blocks 2 to 7 will
not involve movement after compensation.
Gap
vector
Post-compensation
intersection vector
between the gap vector
and block 8
Post-
compensation
intersection
vector between
Post-compensation
intersection vector
between block 1 and
the gap vector