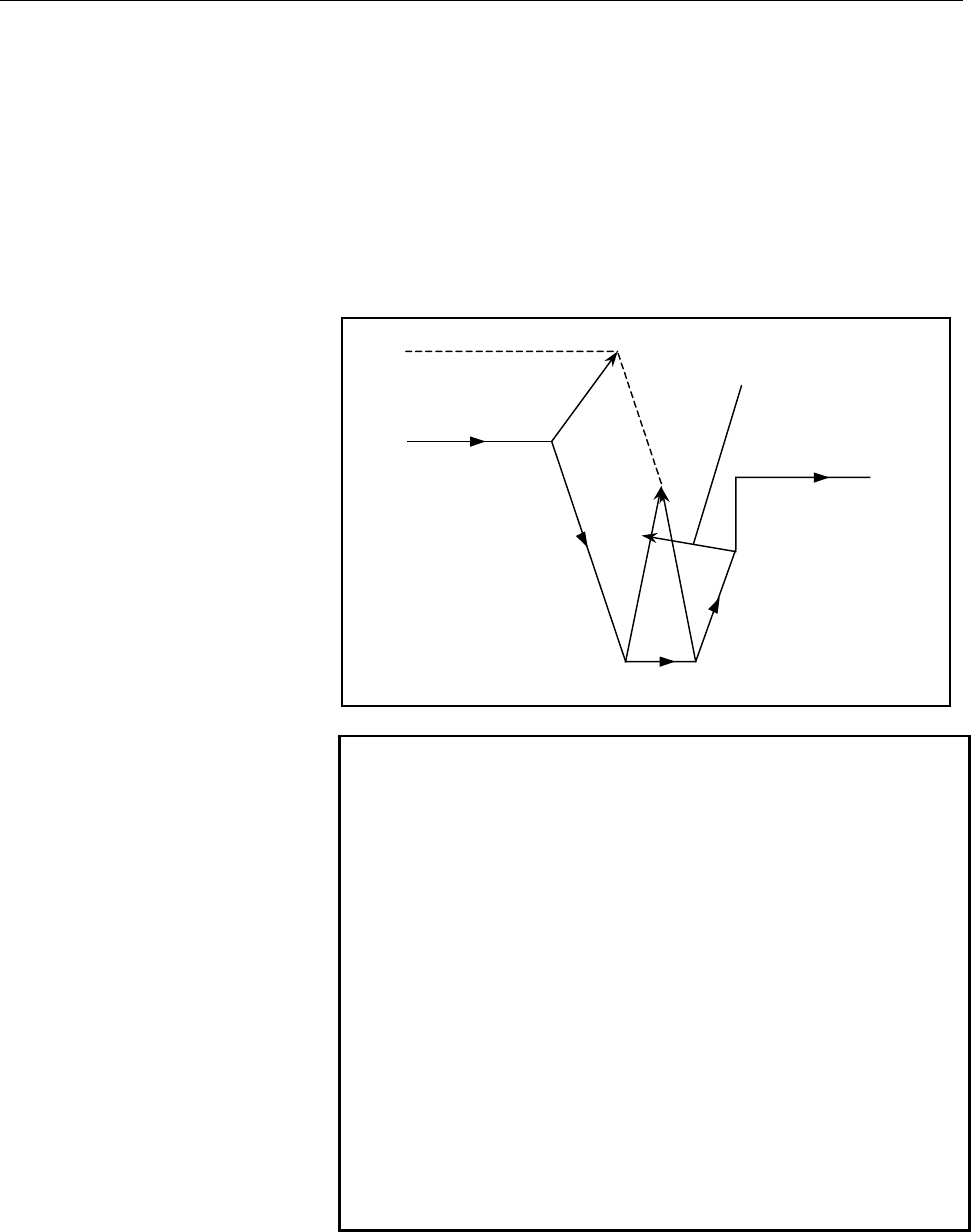 14.COMPENSATION FUNCTION
PROGRAMMING

B-63324EN/03
- 444 -
- If an interference avoidance vector may result in interference again
In the pocketing shown below, interference is detected between the
vector at the end point of block 1 and that at the end point of block 2 if
three blocks are read, and a vector at the intersection between post-
compensation paths for blocks 1 and 3 is calculated for interference
avoidance. In this case, however, the vector at the end point of block 3
to be calculated next will interfere with the previous interference
avoidance vector. If an interference avoidance vector may result in
interference like this again, an alarm (PS0279) is displayed, and tool
movement is stopped immediately before execution of the block.
The vector at the intersection between the
paths specified in blocks 3
and 4 results in
interference again.
NOTE
1
"If interference avoidance is judged as being
dangerous" and "if an interference avoidance vector
may result in interference again," setting parameter
NAA appropriately (bit 6 of parameter No. 6008)
enables machining to be continued without displaying
an alarm. "If there is no interference avoidance
vector," however, it is impossible to avoid an alarm
condition regardless of the parameter setting.
2
If a single-block stop is used to perform a
manipulation that produces a difference from the
original movement, like manual intervention, MDI
intervention, or cutter compensation value change, a
new path is used in intersection calculation. Note that
this manipulation may result in interference again
although interference avoidance has been
attempted.