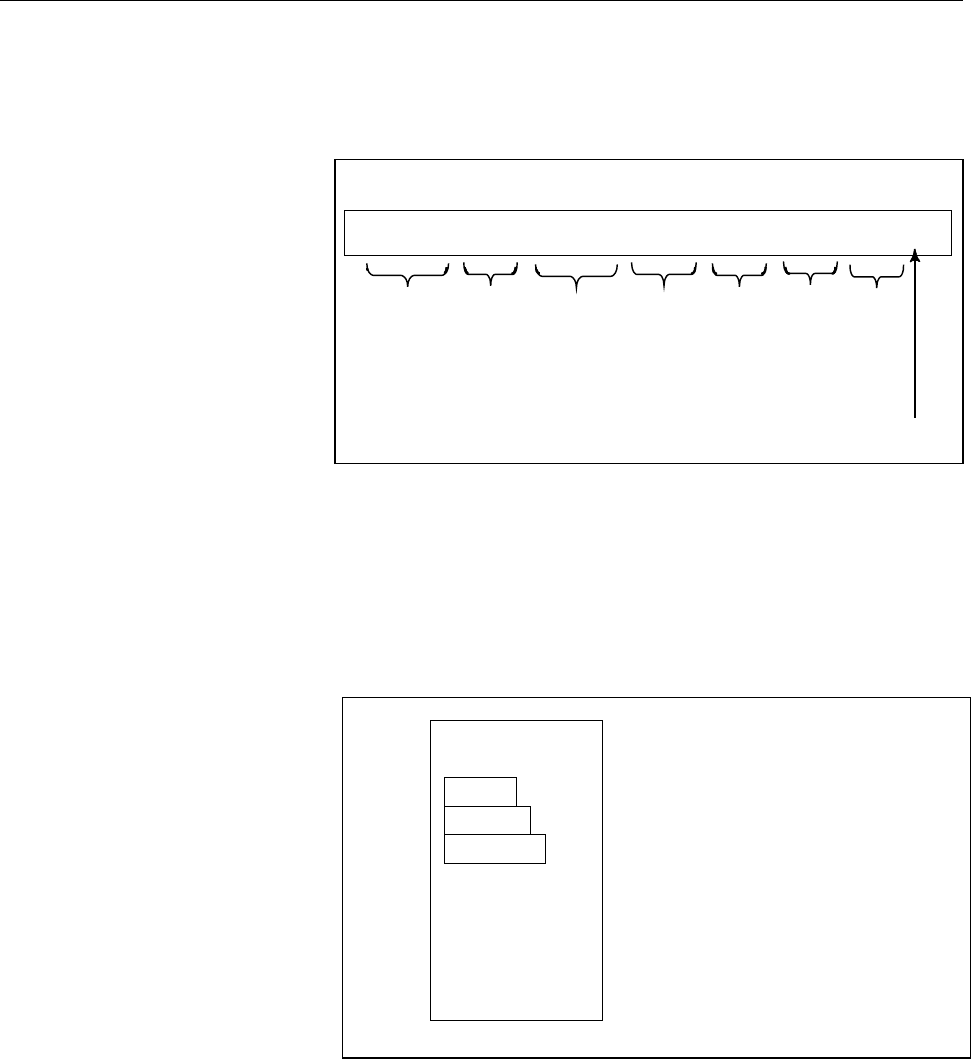 B-63324EN/03
PROGRAMMING 1

.GENERAL
- 25 -
Explanation
The block and the program have the following configurations.
- Block
Fig.1.7 (b) Block configuration
A block starts with a sequence number to identify the block and ends
with an end-of-block code.
This manual indicates the end-of-block code by ; (LF in the ISO code
and CR in the EIA code).
- Program
Fig.1.7 (c) Program configuration
Normally, a program number is specified after the end-of-block (;) code
at the beginning of the program, and a program end code (M02 or M30)
is specified at the end of the program.
Sequence
number
Preparatory
function
Miscellaneous
function
Spindle
function
Tool
function
End of block
Nxxxxx Gxx
Xxxx.x Yxxx.x Mxx Sxx Txx ;
1 block
;
Oxxxx ;
Program number
Block
Block
Block
:
:
:
End of program
:
:
: