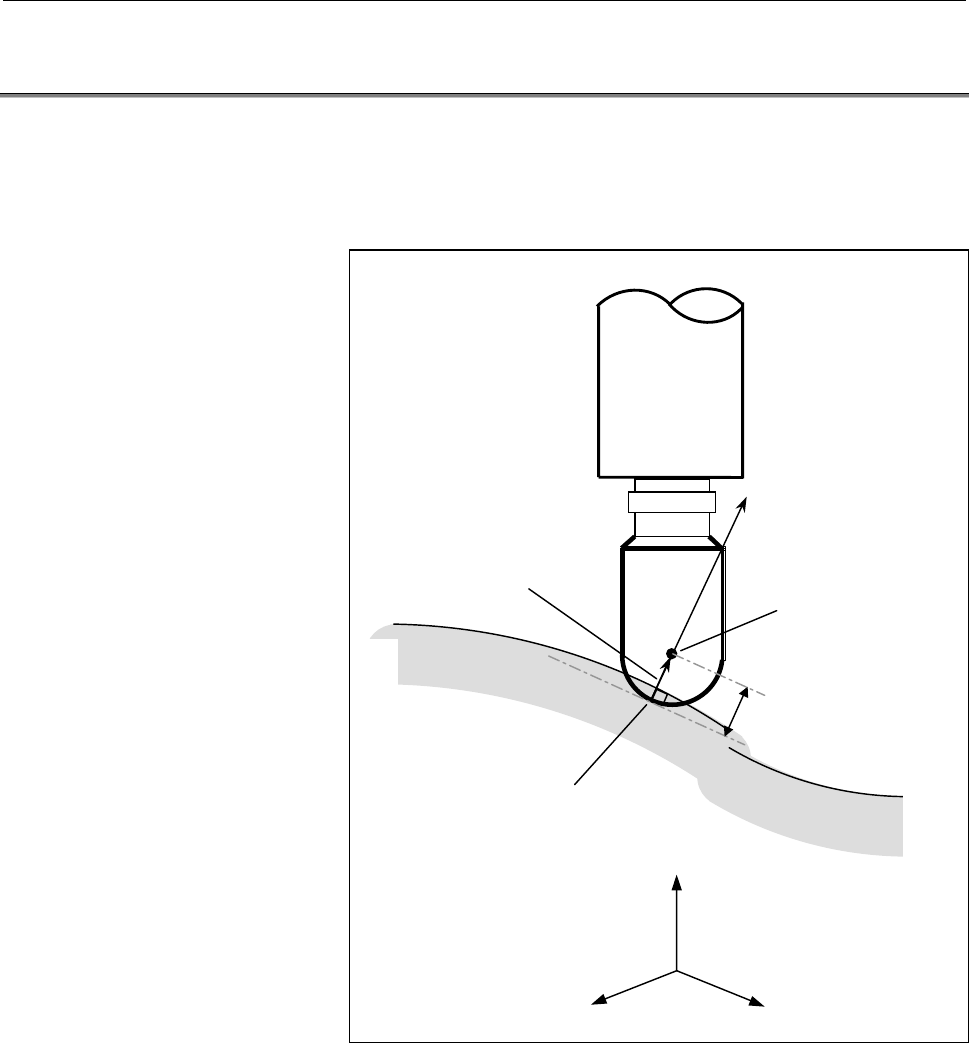 14.COMPENSATION FUNCTION
PROGRAMMING

B-63324EN/03
- 452 -
14.5
THREE-DIMENSIONAL TOOL COMPENSATION (G40, G41)
In cutter compensation C, two-dimensional offsetting is performed for
a selected plane. In three-dimensional tool compensation, the tool can
be shifted three-dimensionally when a three-dimensional offset
direction is programmed.
Fig.14.5 (a) Three-dimensional Tool Compensation
As described in Fig.14.5(a) the programmed coordinates (x, y, z) are
shifted by the tool offset value according to the programmed vector (I, J,
K) which is normal to the surface to allow the tool to move using the
tool center coordinates (x', y', z').
In this case, the magnitude of the three-dimensional tool compensation
vector equals the tool offset value, and the direction of this vector is the
same as that of the vector normal to the surface (I, J, K).
Tool center coordinates
(x', y', z')
Vector normal to the
surface
Programmed coordinates
(x, y, z)
Tool offset
Three-dimensional tool
compensation vector
Z(K)