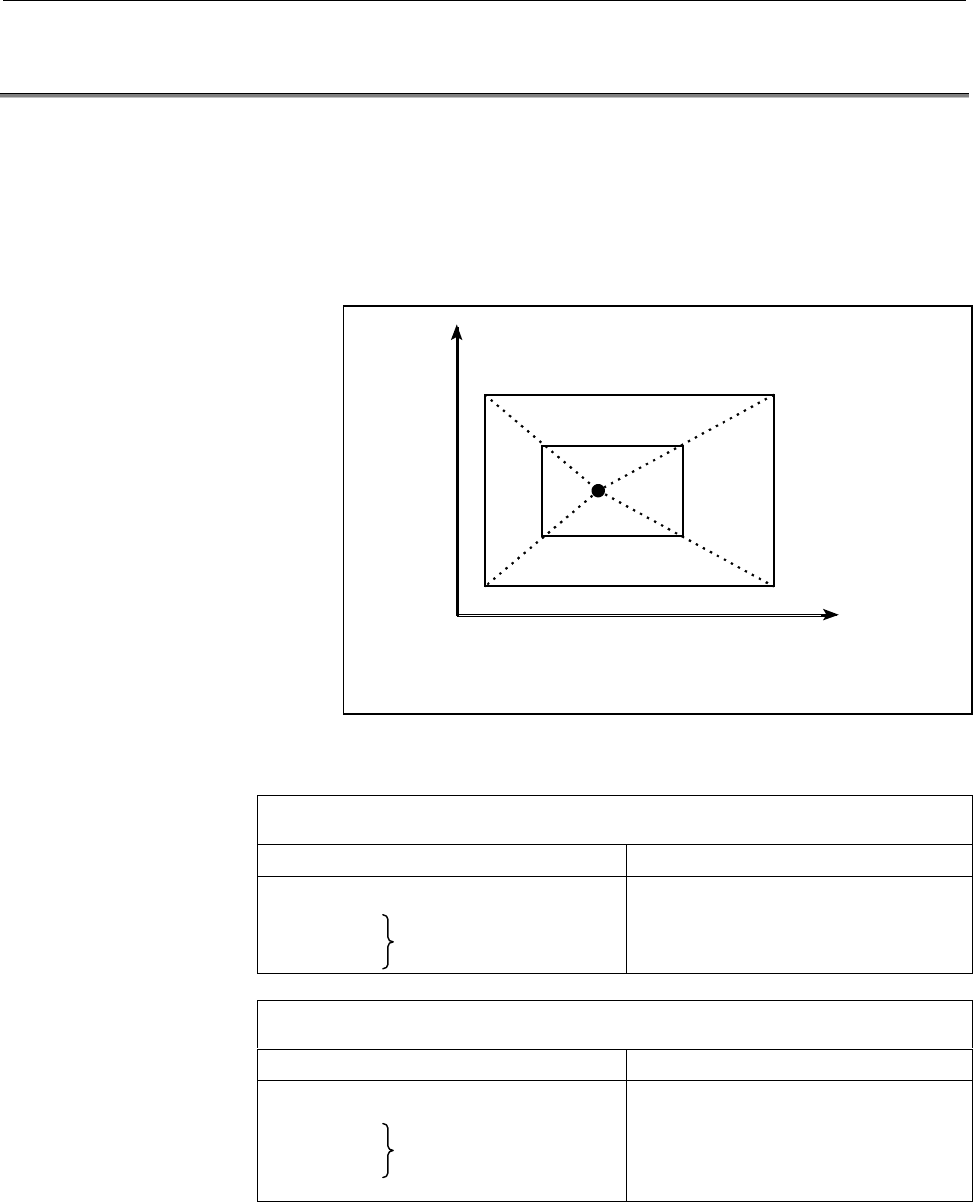 B-63324EN/03
PROGRAMMING

14.COMPENSATION FUNCTION
- 463 -
A programmed figure can be magnified or reduced (scaling).
Two types of scaling are supported. One type applies the same rate of
magnification to all axes (X, Y, and Z). The other type applies a
different rate of magnification to each axis.
Unless specified in the program, the magnification rate specified in the
parameter is applied.
Y
X
P
4
P
4'
P
1
P
1'
P
3'
P
2'
P
2
P
3
P
0
P
0
P
1
to P
4
: Figures of machining program
P
1'
to P
4'
: Figures after scaling
O
Fig.14.9 (a) Scaling
Format
Scaling up or down along all axes at the same rate of magnification
(When the parameter XSC (No.7611#4)is 0)
Format
Meaning of command
G51 X_Y_Z_P_ ;
Scaling start
X_Y_Z_
: Absolute command for center
coordinate value of scaling
P_
: Scaling magnification
Scaling up or down along each axes at a different rate of magnification
(When the parameter XSC(No.7611#4)is 1)
Format
Meaning of command
G51 X_Y_Z_I_J_K_ ;
Scaling start
X_Y_Z_
: Absolute command for center
coordinate value of scaling
I_J_K
: Scaling magnification for X
axis Y axis and Z axis
respectively