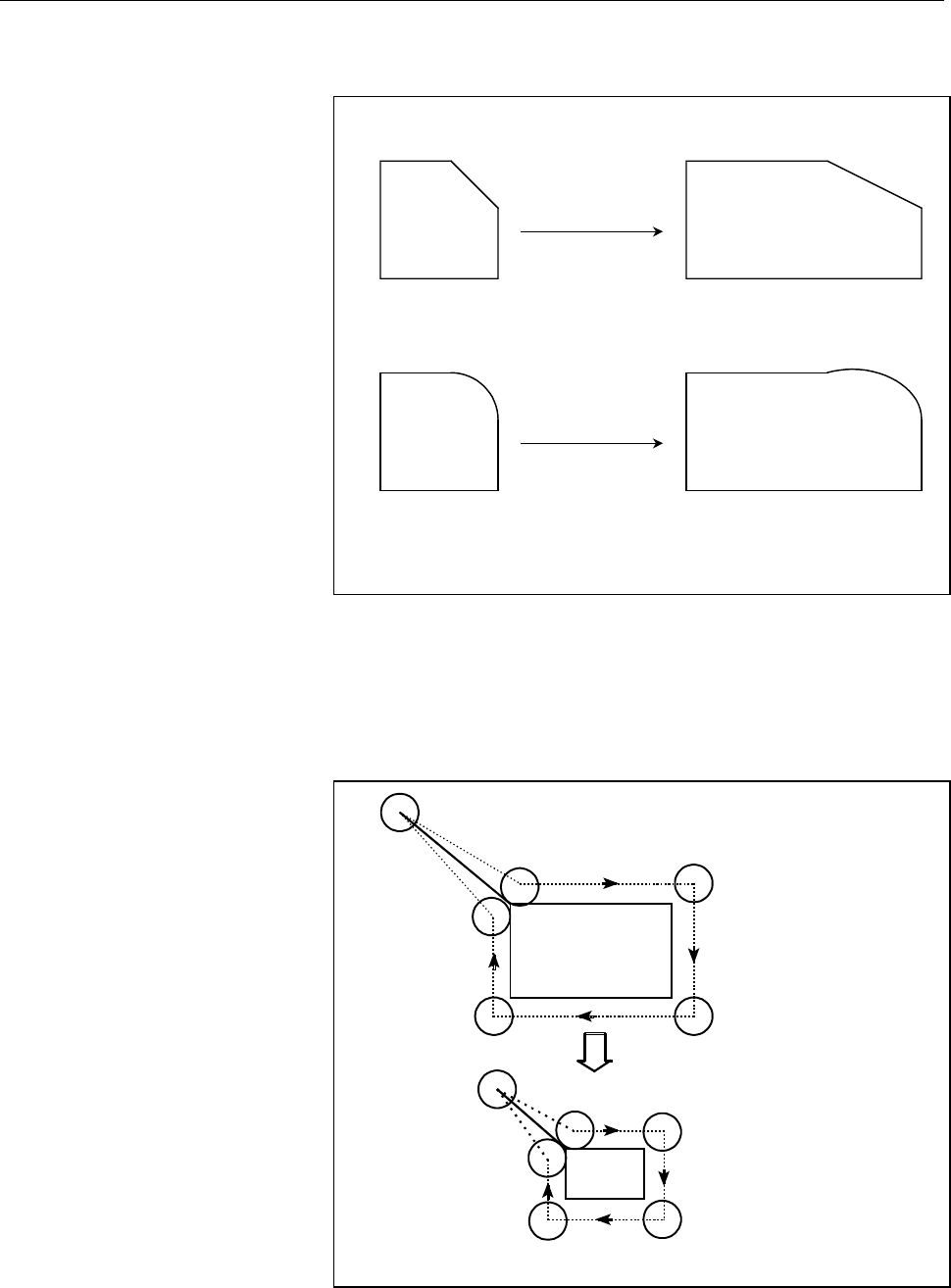 B-63324EN/03
PROGRAMMING

14.COMPENSATION FUNCTION
- 467 -
- Scaling and optional angle chamfering and corner rounding
Chanfering
Scaling
Twice along the X-axis
Once along the Y-axis
Corner rounding
Scaling
Twice along the X-axis
Once along the Y-axis
The center of scaling is not assumed to be specified for the incremental command
until the absolute position command is issued after the G51 block. The point
specified with G51 is assumed to be the center of scaling.
Fig.14.9 (e) Scaling and optional angle chamfering and corner rounding
Limitation
- Tool offset
This scaling is not applicable to cutter compensation values, tool length
offset values, and tool offset values (Fig. 14.9 (f) ).
Cutter compensation values are not scaled.
Programmed figure
Scaled figure
Fig.14.9 (f) Scaling during cutter compensation