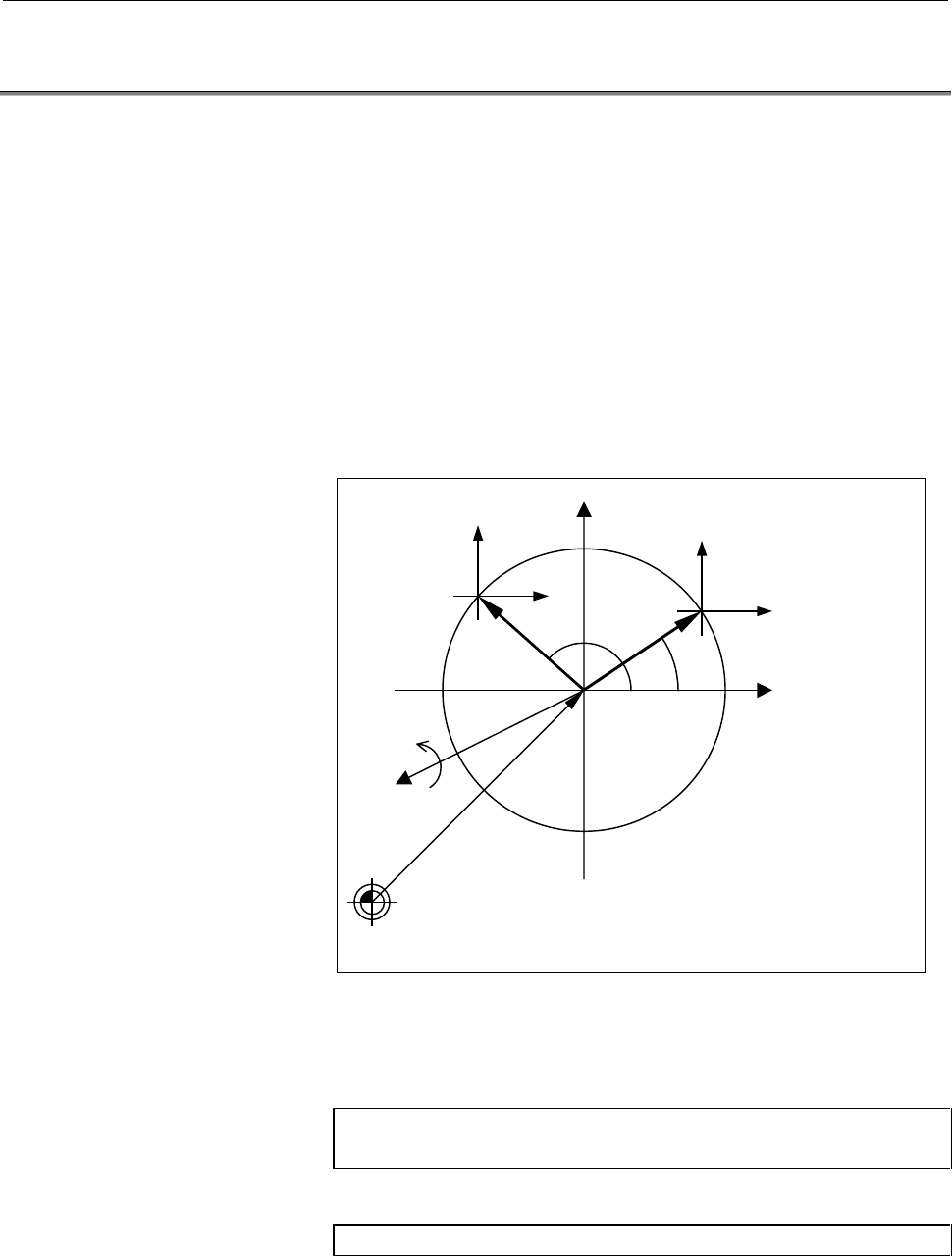 B-63324EN/03
PROGRAMMING

14.COMPENSATION FUNCTION
- 491 -
14.13
ROTARY TABLE DYNAMIC FIXTURE OFFSET
The rotary table dynamic fixture offset function saves the operator the
trouble of re-setting the workpiece coordinate system when the rotary
table rotates before cutting is started. With this function the operator
simply sets the position of a workpiece placed at a certain position on
the rotary table as a reference fixture offset. If the rotary table rotates,
the system automatically obtains a current fixture offset from the
angular displacement of the rotary table and creates a suitable
workpiece coordinate system. After the reference fixture offset is set,
the workpiece coordinate system is prepared dynamically, wherever
the rotary table is located.
The zero point of the workpiece coordinate system is obtained by
adding the fixture offset to the offset from the workpiece reference
point.
X
Y
X
Y
X
Y
F
0
F
θ
0
θ
Z
W
Machine coordinate
system origin
W
: Workpiece origin offset value
θ
0
: Reference angle
F
0
: Reference fixture offset value
C
Rotation axis
center
Fig.14.13 (a) Fixture offset
Format
- Fixture offset command
G54.2 Pn ;
n : Reference fixture offset value number (1 to 8)
- Fixture offset cancel command
G54.2 P0 ;