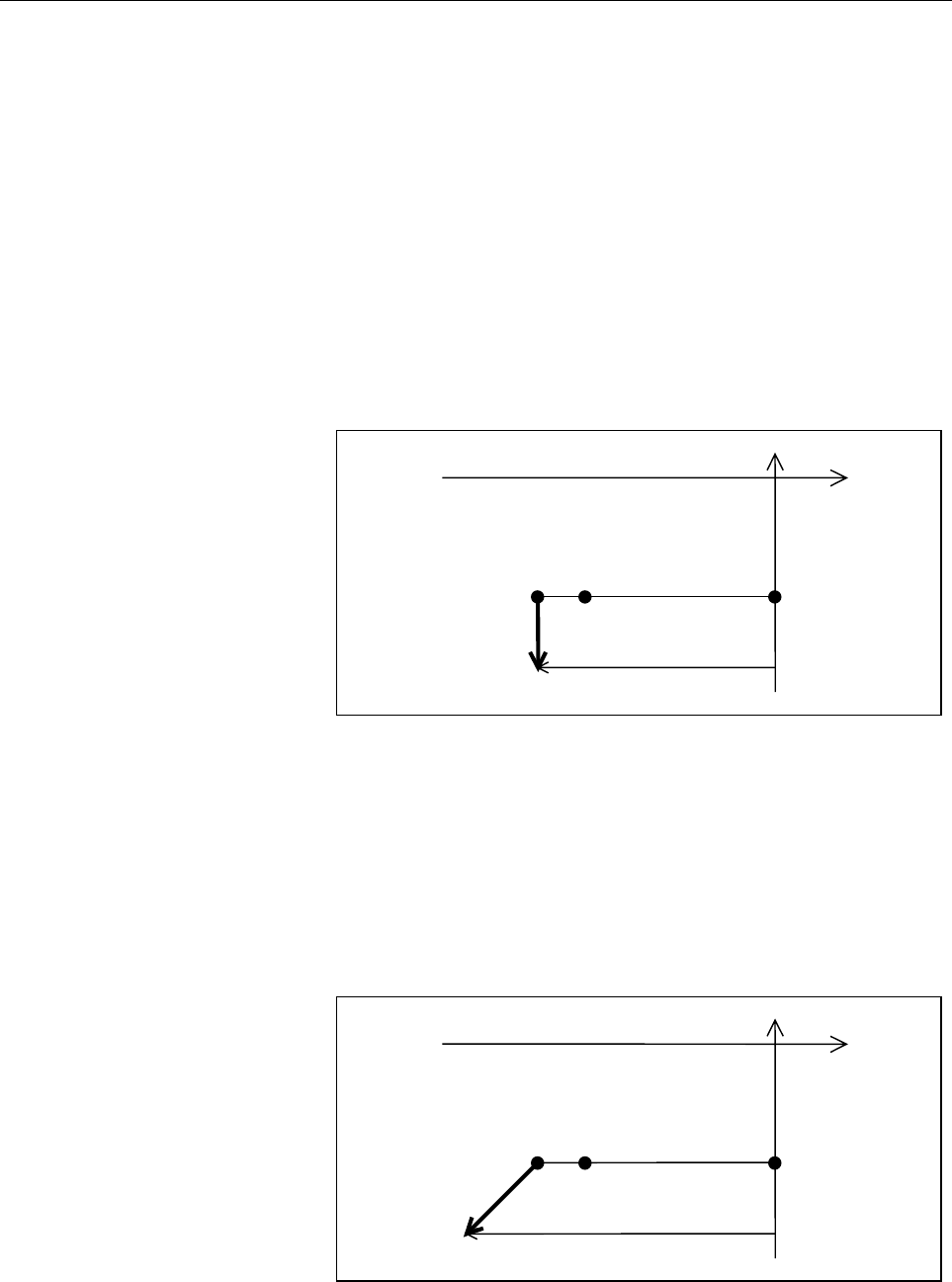 14.COMPENSATION FUNCTION
PROGRAMMING

B-63324EN/03
- 512 -
Wb : Direction of a compensation vector to be generated by
the BC block.
(3)
The path angle difference on the compensation plane is
large.
(Ra,Rb) < 0
(2)
Suppressing the issue of the alarm with a Q command
By inserting a Q command into a block that issued the alarm, the
issue of the alarm can be suppressed.
By inserting a Q1 command, a vertical vector is generated.
Example) N4 Y-200 Z-200 Q1
At point B
', a vector (V) perpendicular to A'B'

is generated.
e3
e2
A'C'B'
V
Fig.14.14.1 (s) Q1 Command
A vertical vector can also be generated by specifying G41.2
or G42.1 in the next block as indicated in the example below.
Example) N6 G41.2 Y-400 Z0
With a program specifying a linear-to-linear connection, up
to two compensation vectors are generated. In this case, the
second vector is deleted by inserting a Q2 command. The Q2
command has no effect on circular interpolation.
Example) N4 Y-200 Z-200 Q2
The second vector (V2) is deleted, and only V1 is used as a compensation vector.
e3
e2
A'C'B'
V1
Fig.14.14.1 (t) Q2 Command