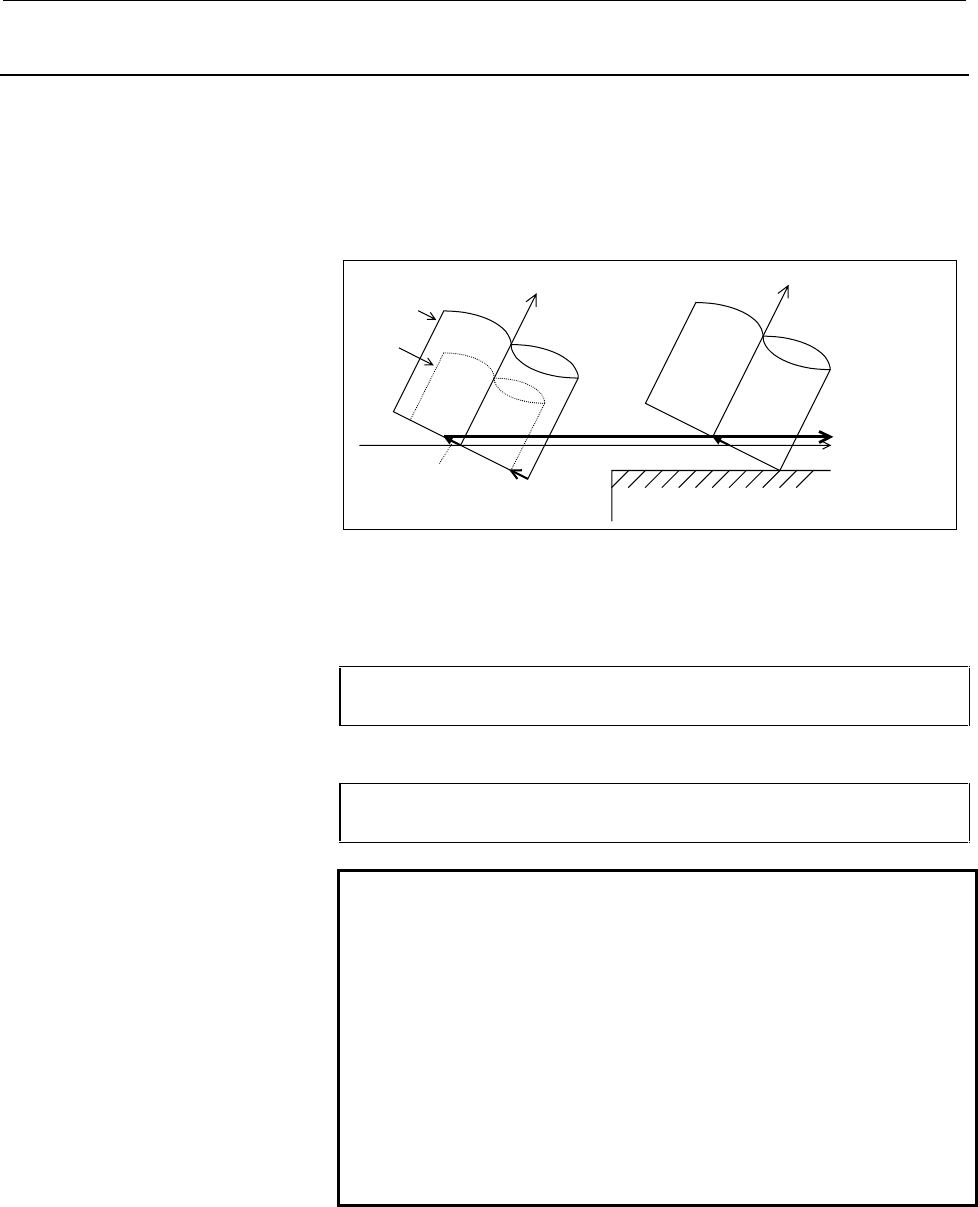 B-63324EN/03
PROGRAMMING

14.COMPENSATION FUNCTION
- 515 -
14.14.2
Leading Edge Offset
Leading edge offset is a type of cutter compensation that is used when a
workpiece is machined with the edge of a tool. A tool is automatically
shifted by a specified cutter compensation value on the line where a
plane formed by a tool direction vector and tool movement direction
intersects a plane perpendicular to the tool axis direction.
Tool used
Reference
tool
Cutter compensation
vector
Cutter compensation
amount
Tool center path
(after
compensation)
Programmed
tool path
Tool vector
Fig.14.14.2 (a) Reading edge offset
Format
- Leading edge offset
G41.3 D_ ;
- Leading edge offset cancel
G40 ;
NOTE
1
G41.3 can be specified only in the G00 or G01 mode.
In a block containing G41.3 or G40, only the
addresses D, O, and N can be specified.
2
The block after a block containing a G41.3 command
must contain a move command. In that block,
however, tool movement in the same direction as the
tool axis direction or the opposite direction cannot be
specified.
3
No continuous-state G code that belongs to the same
group as G00 and G01 can be specified in the G41.3
mode.