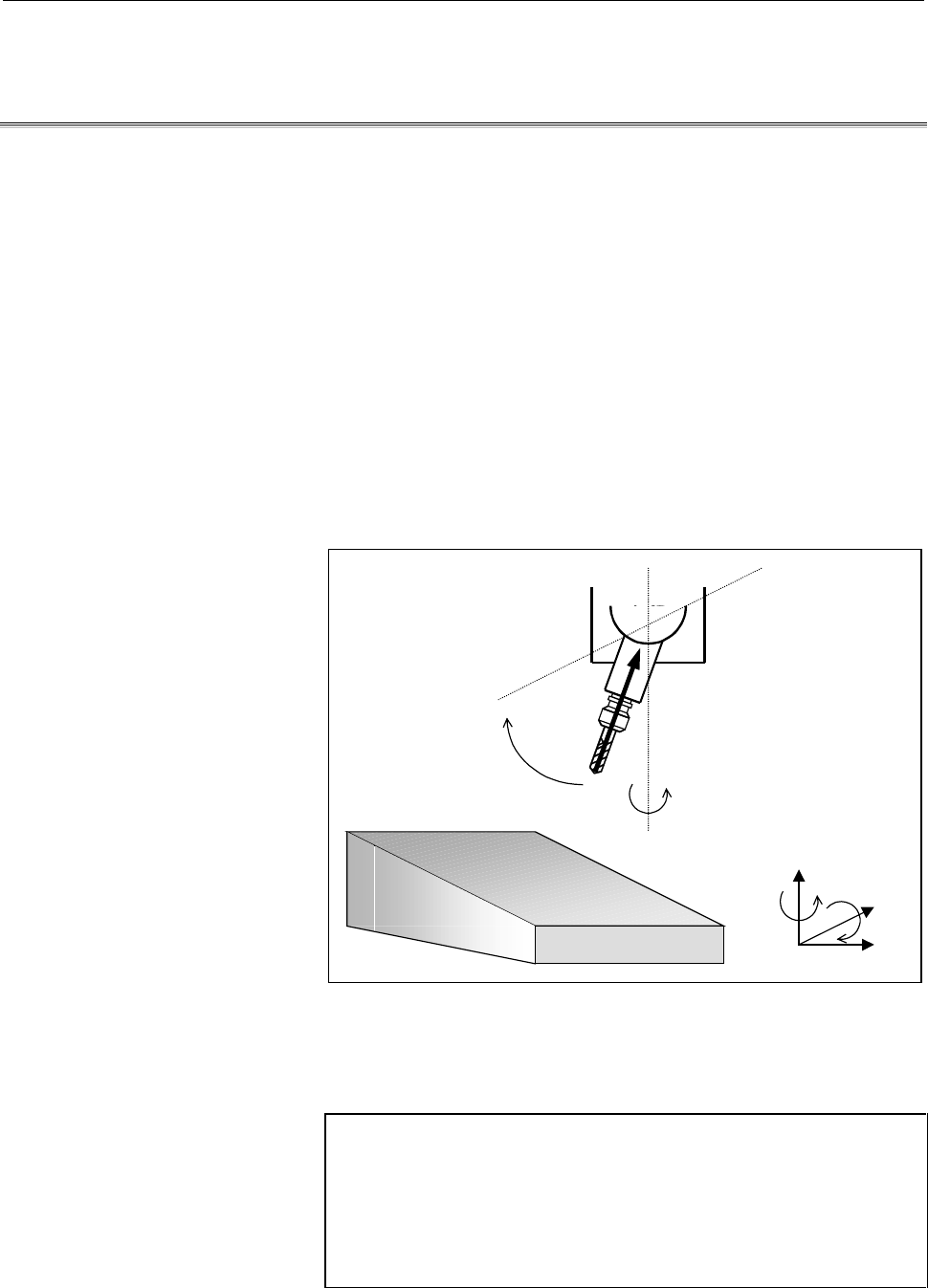 14.COMPENSATION FUNCTION
PROGRAMMING

B-63324EN/03
- 528 -
14.15
DESIGNATION DIRECTION TOOL LENGHT
COMPENSATION
In a five-axis machine tool having three basic axes and two rotation
axes for turning the tool, tool length compensation can be applied in the
direction of the tool axis.
The tool axis direction is specified with I, J, and K; a move command
for the rotation axes is not specified directly. When I, J, and K are
specified in designation direction tool length compensation mode, the
following operation is performed automatically :
-
Tool length compensation is applied in the direction specified
with I, J, and K, by the amount specified with the D code; thus,
three linear axes (Xp, Yp, and Zp) are moved. This operation is
the same as three-dimensional tool compensation.
-
The two rotation axes operate so that the tool axis is oriented in
the direction specified by I, J, and K. (This specifications manual
explains this operation.)
The two rotation axes in the explanation of this function refer to the B-
and C-axes unless otherwise specified.
C
B
Z
Y
X
Workpiece
C
B
(I, J, K)
Fig.14.15 (a) Designation direction tool length compensation
Format
- Designation direction tool length compensation
G41 Xp_ Yp_ Zp_ I_ J_ K_ D_ ;
Xp
: X-axis or an axis parallel to the X-axis
Yp
: Y-axis or an axis parallel to the Y-axis
Zp
: Z-axis or an axis parallel to the Z-axis
I,J,K
: Direction of tool axis