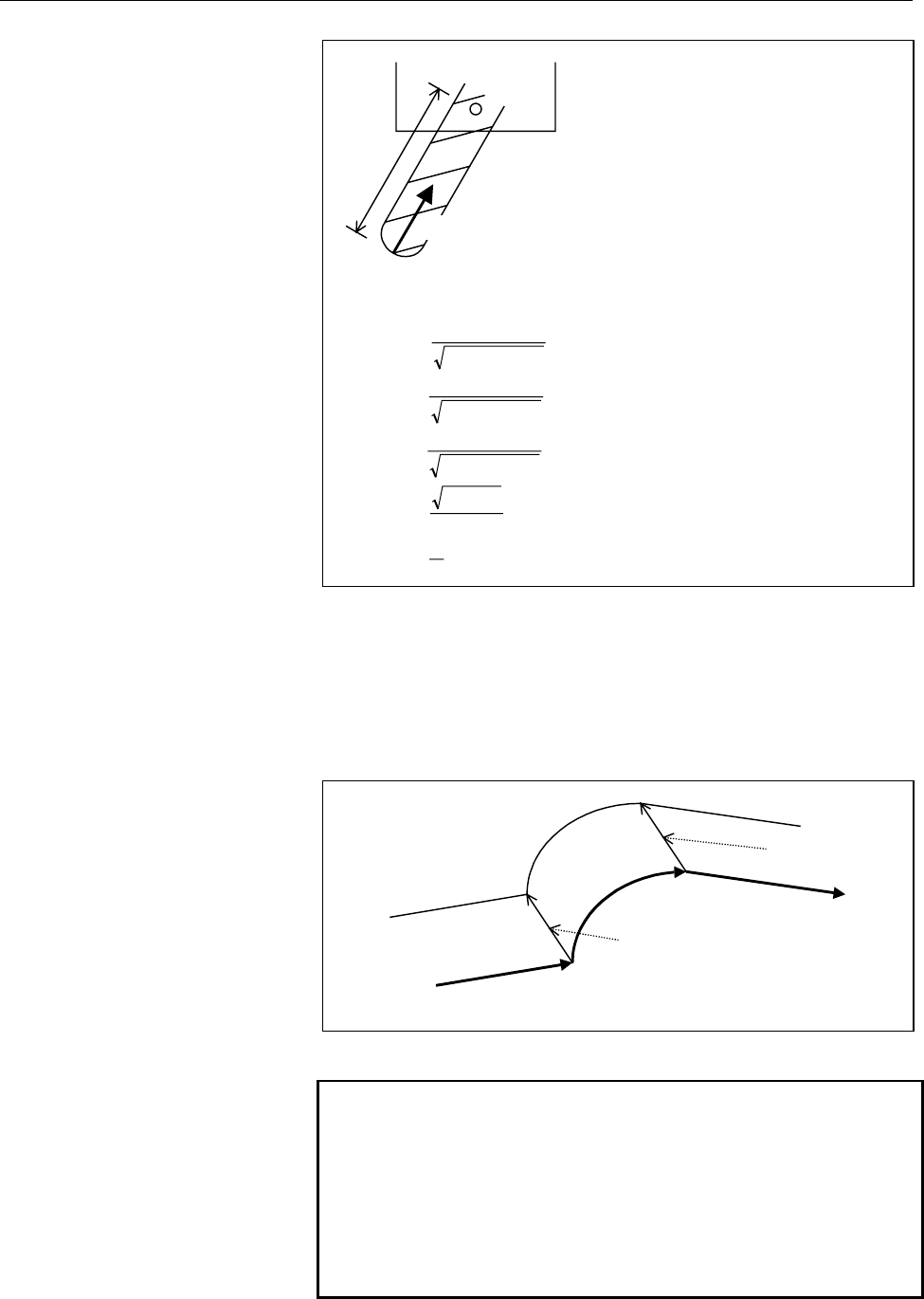 14.COMPENSATION FUNCTION
PROGRAMMING

B-63324EN/03
- 530 -
I
J
c
K
JI
b
KJI
K
lZz
KJI
J
lYy
KJI
I
lXx
1
22
1
222
222
222
tan
tan
−
−
=
+
=
++
+=
++
+=
++
+=
zyx
,,

: Tool center position
cb
,

: Rotation axis position
(programmed position)
KJI
,,

: Tool axis direction
All positions are represented by absolute
coordinates.
l
Fig.14.15 (b) Expression for Compensation Calculation
(2)
When circular interpolation or helical interpolation (G02, G03) is
specified
I, J, and K have no effect on specified-direction tool length
compensation. A compensation vector generated in the previous
block is used as is.
Programmed path
Tool center path
of the previous block
The same vector
is generated.
Fig.14.15 (c) Compensation Vector in Circular Interpolation
NOTE
1
In a block in which all of I, J, and K are omitted, the
compensation vector for the previous block is used.
2
If any one of I, J, or K is omitted, 0 is assumed in
place of the omitted value.
3
Shortcut control is exercised on the amount of
movement on a rotation axis so that 180
is not
exceeded.