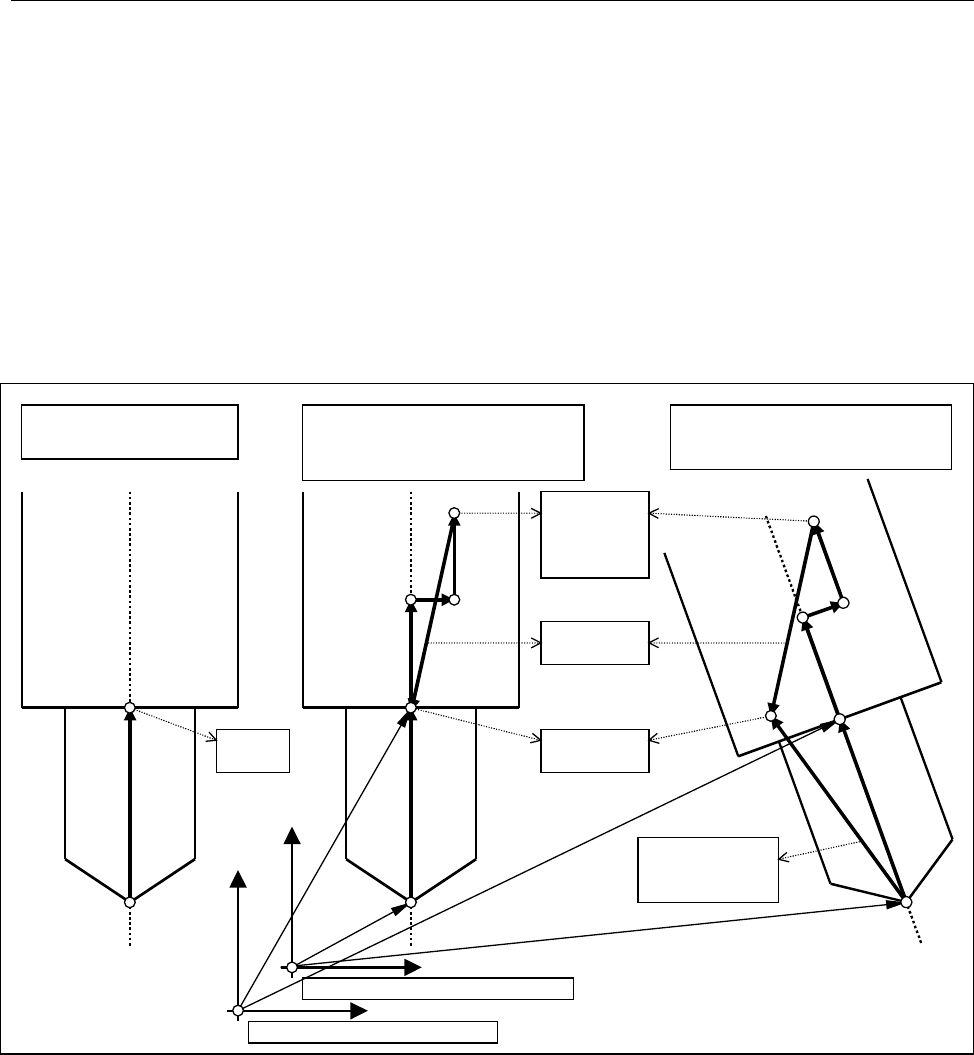 B-63324EN/03
PROGRAMMING

14.COMPENSATION FUNCTION
- 545 -
Shifting the control point
Conventionally, the center of a rotation axis was used as the control
point. The control point can now be shifted as shown in the figure
below.
Then, when the rotation axis is at the 0-degree position also in tool
length compensation along the tool axis (G43.1), the control point can
be set to the same position as in ordinary tool length compensation
(G43).
The control point here is indicated by machine coordinates.
When linear interpolation is specified, for example, this control point
moves linearly.
Shift
vector
Ordinary tool length
compensation (G43)
Tool length compensation along
tool axis (G43.1) :
When tool is not tilted
Control
point
Control
point before
shift
Control
point
Tool length compensation along
tool axis (G43.1) :
Machine coordinate origin
Workpiece coordinate origin
Tool length
compensation
vector
Fig. 14.17 (c) Shift of Control Point