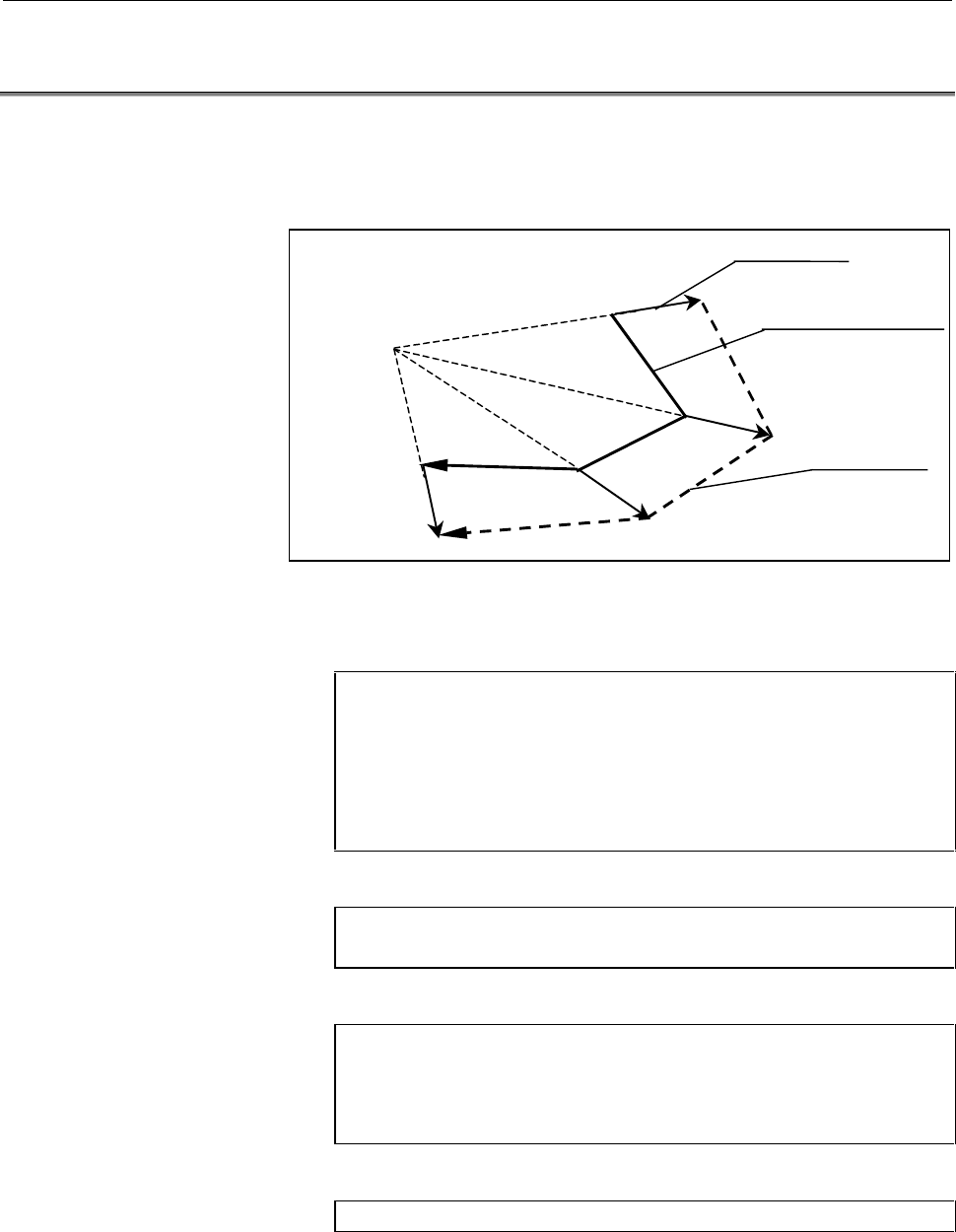 B-63324EN/03
PROGRAMMING

14.COMPENSATION FUNCTION
- 547 -
14.18
GRINDING WHEEL WEAR COMPENSATION
On a specified compensation plane, a compensation vector is created on an
extension of a straight line starting from a specified point (compensation
center) toward a command end point.
Compensation vector
Programmed path
Tool center path
Compensation center
Fig. 14.18 (a) Grinding Wheel Wear Compensation
Format
- Grinding wheel wear compensation (start of grinding wheel wear compensation)
G41 P_ D_ ;
P_
: Number of compensation center position
P1 (Selection of first compensation center)
P2 (Selection of second compensation center)
P3 (Selection of third compensation center)
D_
: Non-zero offset number
- Canceling the compensation vector
D0;
Cancels only the compensation vector.
-
Maintaining the compensation vector
G40 ;
When a D code with a non-zero value has been specified,
specifying G40 sets the mode in which the compensation
vector is maintained.
-
Canceling grinding wheel wear compensation
G40 D0 ;