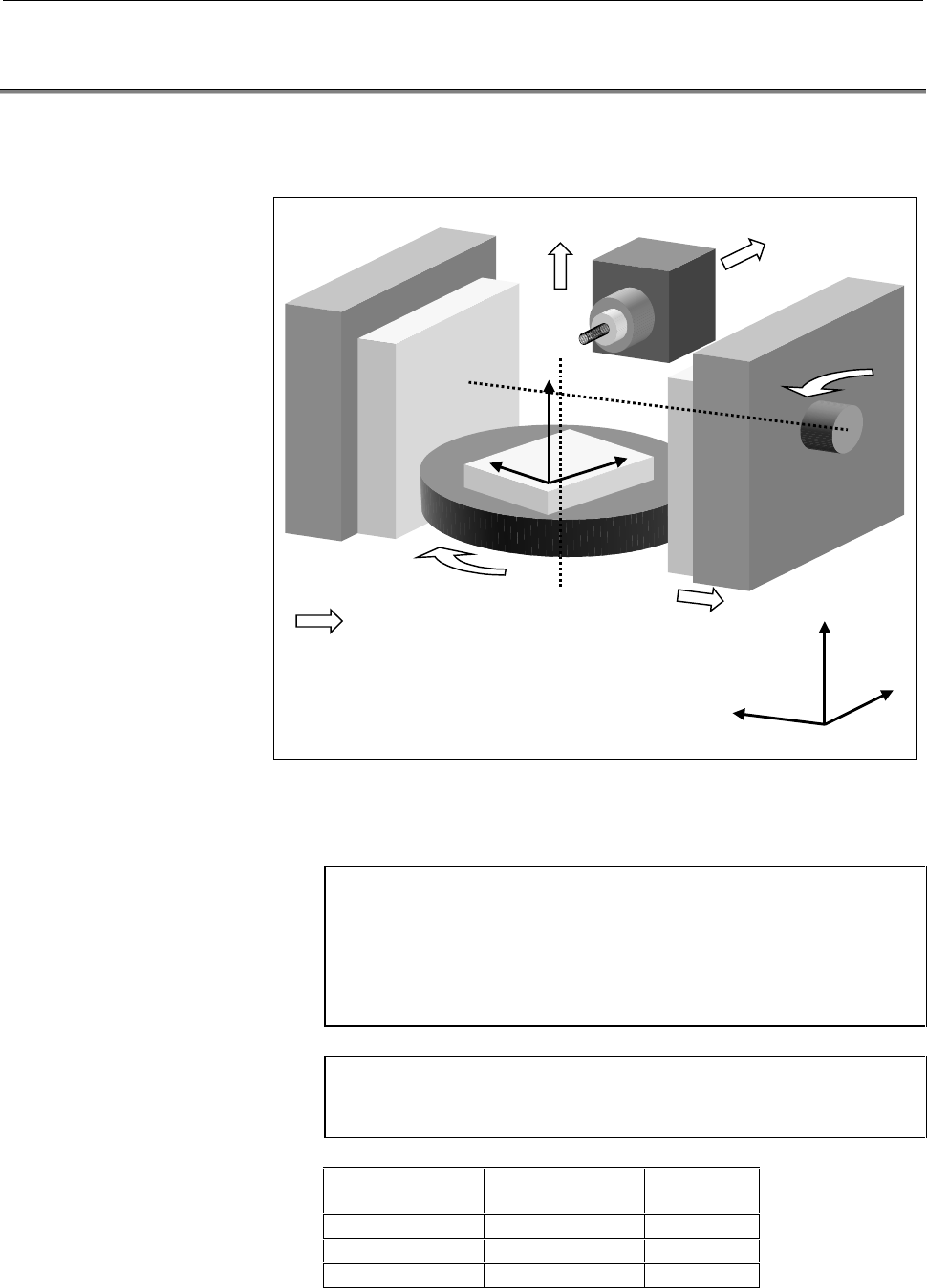 14.COMPENSATION FUNCTION
PROGRAMMING

B-63324EN/03
- 556 -
14.19
CUTTER COMPENSATION FOR ROTARY TABLE
Overview
For machines having a rotary table, such as that shown in the figure
below, cutter compensation can be performed.
B

Z
X
Y
X
Y
Z
Workpiece coordinate system
shows the direction in which the machine moves.
This machine is the one used in the example.
The table coordinate system rotates with the rotation of
the table. Part programs are created in the workpiece
coordinate system.
Table coordinate
system
Fig.14.19 (a) Machine having a rotary table
Format
- Startup (cutter compensation start)
G41.4 (or G42.4) IP_ D_ ;
G41.4: Cutter compensation, left (group 07)
G42.4: Cutter compensation, right (group 07)
IP_
: Value specified for moving an axis
D_: Code specifying the cutter compensation amount
(1 to 3 digits)
- Cutter compensation cancellation
G40 IP_ ;
G40
: Cutter compensation cancellation (group 07)
IP_ : Value specified for axis moving
- Selection of an offset plane
Offset plane
Plane selection
command
IP_