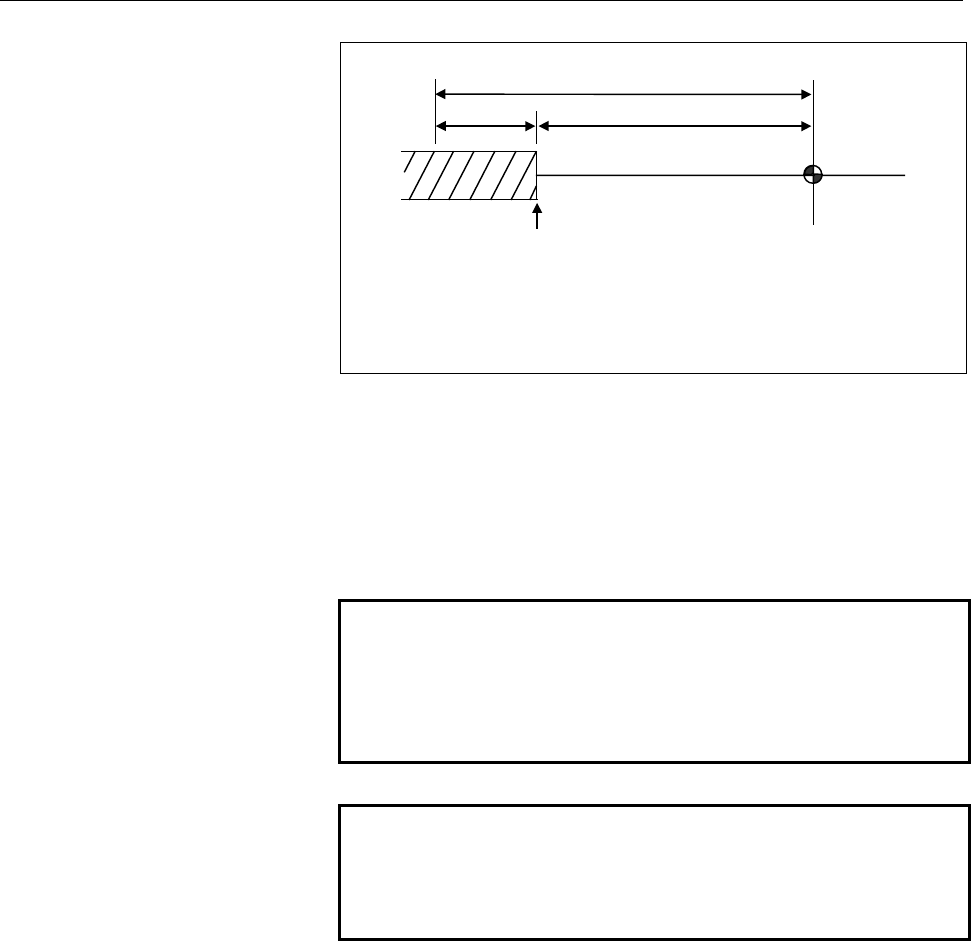 B-63324EN/03
PROGRAMMING 16

.

MEASUREMENT FUNCTIOM
- 565 -
Coordinate
system origin
Skip signal input
position
P
nc
P
Q
P
nc
: Current position in the CNC when the skip signal is turned on (mm or inch)
P
: Distance to be measured (mm or inch)
Q
: Servo delay (mm or inch)
When bit 7 (SEB) of parameter No. 7300 is set, the CNC internally
makes the following calculation :
P = P
nc
- Q
The distance P to be measured can be read using a macro variable. So,
a measurement error consists of only skip signal detection variations.
CAUTION
To increase tool position precision when a skip signal
is entered, automatic acceleration/deceleration is not
performed if a parameter-set feedrate is used as the
feedrate used with the G31 command.
NOTE
If G31 is specified when cutter compensation is
applied, an alarm is issued. Cancel cutter
compensation before specifying G31.